Frankfurt – Jolong Machine Industrial Co., Ltd. began offering varied lubricants and repair parts for motorcycles under its brand JOLONG since 1991. Its ability to offer quality products has earned itself a great reputation in the industry and continues to invest in developing related products in hopes of seeing safer, more accessible and easily used tools in related industries and improve work efficiency.

Jolong Machine has attended multiple Automechanika Frankfurt shows; this year they are located in Hall 10.1 at Booth No. D53. The firm is announcing their newest oil pump to global buyers at the show. Considering the changes brought on by Industrial 4.0, production and production processes in traditional sectors like automotive production, auto parts, air tools, tools production will face inevitable change due to environmental laws and restrictions on the amount of added oil. Increasing production speeds and lowering costs while improving quality are all challenges to be met. With years of experience and well-maintained relations with clients, the combined know-how to improve manufacturing, the firm is in a unique position to offer constant-volume oil pump systems for clients of all industries, and help clients to improve production efficiency, save waste, which has all satisfied client demands.

Jolong Machine General Manager Wu Tsung-Ku said their internal factories are equipped with CNC value-controlled lathes, CNC central-controlled production machine, hydraulic press, professional working mother machines and 2D-image measuring instrument and electron microscopes. Staying steadfast to "quality first and service above all," the firm welcomes exhibitors to exchange and discuss over research on the constant volume oil pump, with Jolong Machine offering the best.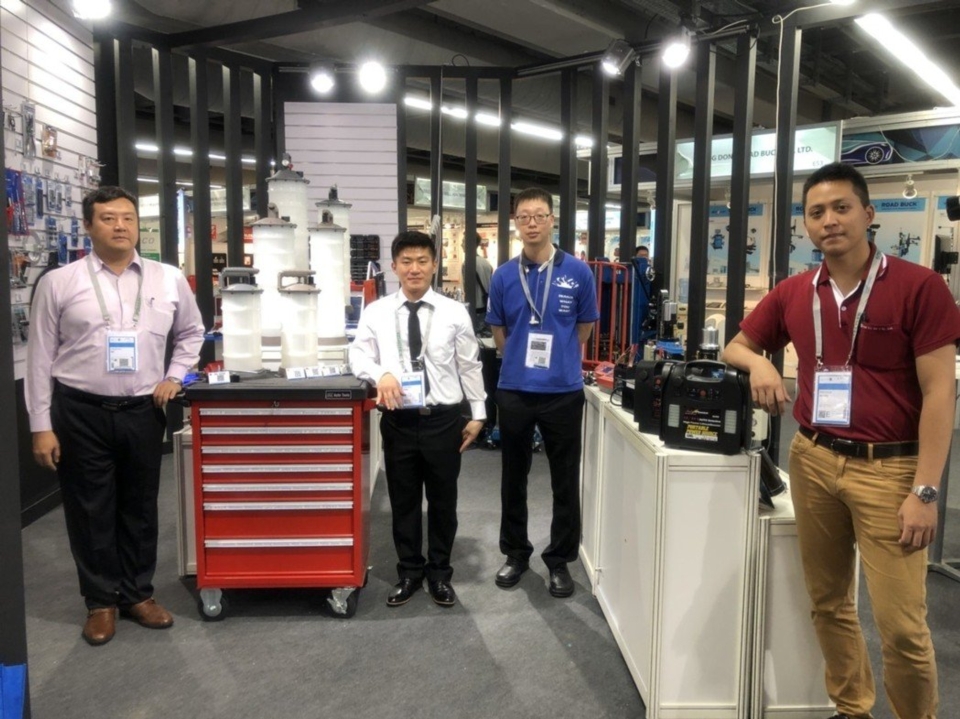 Jolong Machine Industrial Co., Ltd. will be introducing their newest oil pump at Automechanika Frankfurt. (photo courtesy of Lisa Kuo)