Frankfurt – Professional fuel tank supplier and manufacturer LC Fuel Tank Manufacture Co. provides fuel tanks, fuel filler pipe, fuel tank strap, float unit, engine system oil pan, and related services. LC Fuel Tank has been awarded by ISO 9001 international certification in North American and Europe. The firm has over 1,500 different products. Product Quality Control Manager Chan Ching-Ying said LC Fuel Tank has consecutively attended multiple Automechanika Frankfurt shows. This year's goals mainly consist of visiting long-term clients for business discussions and exchange, meet potential vendors on show grounds, understand the changes and demands in the automobile aftermarket and showcase the firm's newest all-in-one fuel tank solutions.

The fuel tank is the most important component of a combustion engine; therefore, the highest standards are implemented in all of the production processes. Considering how environment pollution is steadily worsening, LC Fuel Tank has incorporated self-powder coating equipment, using stat guns to evenly coat the finish onto the product, then heating the product under 220 degrees Celsius heat to melt the powdered coating onto the product surface. This is an alternative way compared to liquid-based finishing, lowering air and water pollution, and uphold the firm's responsibility to give back to the society with environmentally-friendly means, as the firm is Taiwan's only fuel tank solutions company that offers the complete package of production, painting and shipment.

LC Fuel is actively developing different client markets; with its know-how and experience in fuel tank solutions, the firm has entered the classic cars market, offering vast and in-depth service value. Through on-going refinement of their know-how and improvements, LC Fuel has gradually made a name for itself around the world and will continue to offer innovative and advanced products to expand its brand value.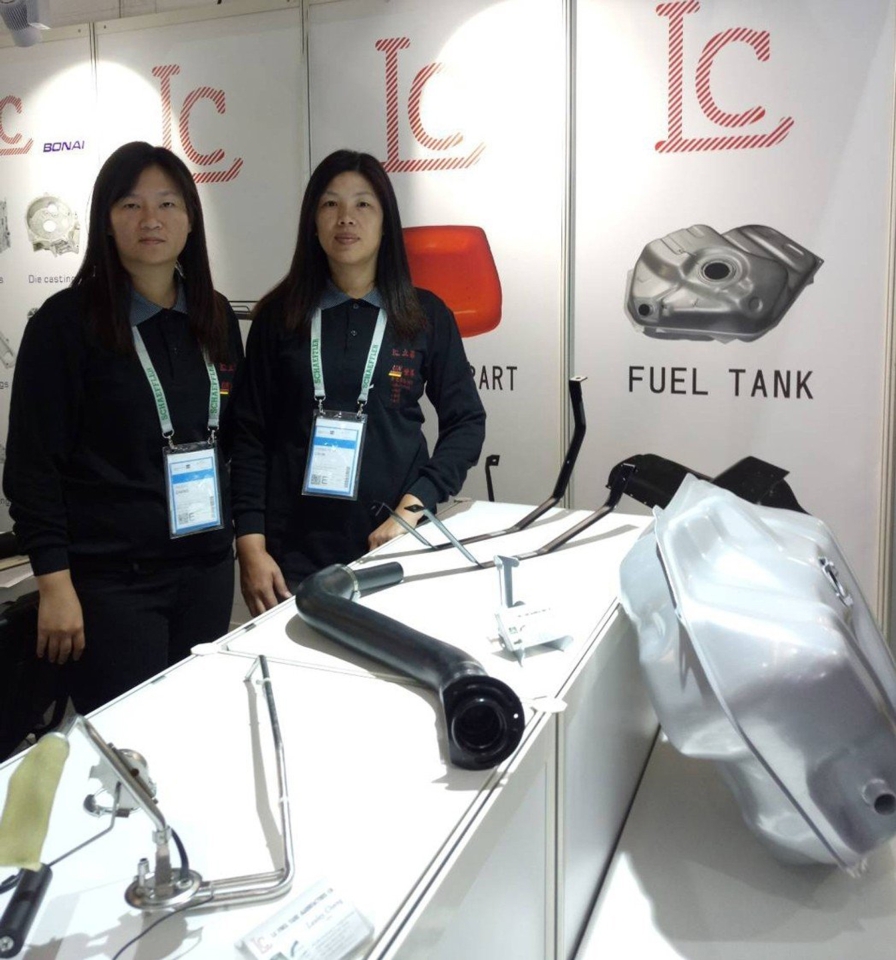 LC Fuel Tank Manufacture Co. provides fuel tanks, fuel filler pipe, fuel tank strap, float unit, engine system oil pan, and related services. (photo courtesy of Lisa Kuo)
原文章來源:
CENS 中文網