Hong Kong International Outdoor and Tech Light Expo kicked off on Oct. 26 to Oct. 29, including the concurrently-held Hong Kong International Lighting Fair (Autumn Edition) at the Hong Kong Convention and Exhibition Centre. The two shows, held in such proximity to produce the best synergy possible, has created more business opportunities for international lighting companies as a result.

This year, the Economic Daily News (CENS.com) led exhibitors to attend the Outdoor and Tech Light Expo, bringing a diverse lineup of outdoor lights, plant lights, public lighting and more. Notable exhibitors like garden lights-supplier Jean Enterprise Co., Ltd. has set up its own factories in China and Taiwan, and targets markets in Europe, North America and Asia.

Dingrui Lighting Technology Co., Ltd. specializes in designing different wattage module systems for street lights, offering products ranging from 10 watts to 180 watts. The firm also allows customers to make orders for full lighting sets or separate orders for thermal modules. They are currently focusing on the European market, cooperating with local big-name lighting companies through OEM services and providing clients with flexible production chains for customization.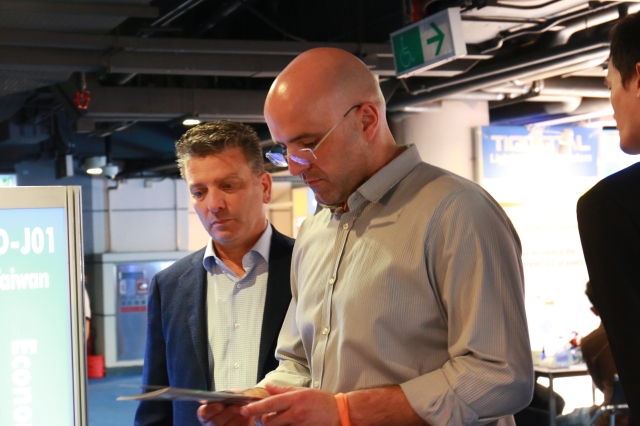 Huasheng Lighting Co., Ltd. showcased full sets of smart lighting system applications that lay the foundation for smart cities, including the use of diverse transmission control protocol; networking aspects that applies Big Data and Internet of Things as well as the sensory aspect that controls each smart street lamp. Much of their product mix includes smart lighting systems, as well as smart lights for streets, tunnels, plazas, shopping markets and parking lots.
Buyers visiting the 2018 Outdoor and Tech Light Expo have grown twice the amount compared to last year. Many of the exhibitors expressed satisfaction towards the show planning and precise buyer matchup, as the buyers that they have talked to were mostly looking for outdoor lights. They hold high expectations for the next edition as a result.
CENS.com's
booth (G503) at the Hong Kong International Lighting Fair (Autumn Edition), aside from servicing Taiwan exhibitors, offered the most up-to-date business information regarding Taiwan's lighting exhibitors, companies and industry news at the other booth (ED-J01) in ED Hall. Buyers were able to obtain the newest
Lighting Trade Magazine
, as well as biz-match making services. Over 150 international buyers had filled out CENS.com's matchmaking forms in the first two days of the show, which in turn, helps Taiwan's lighting suppliers find the best matches for both sides.
Chinese Version
was Originally Published on
CENS.com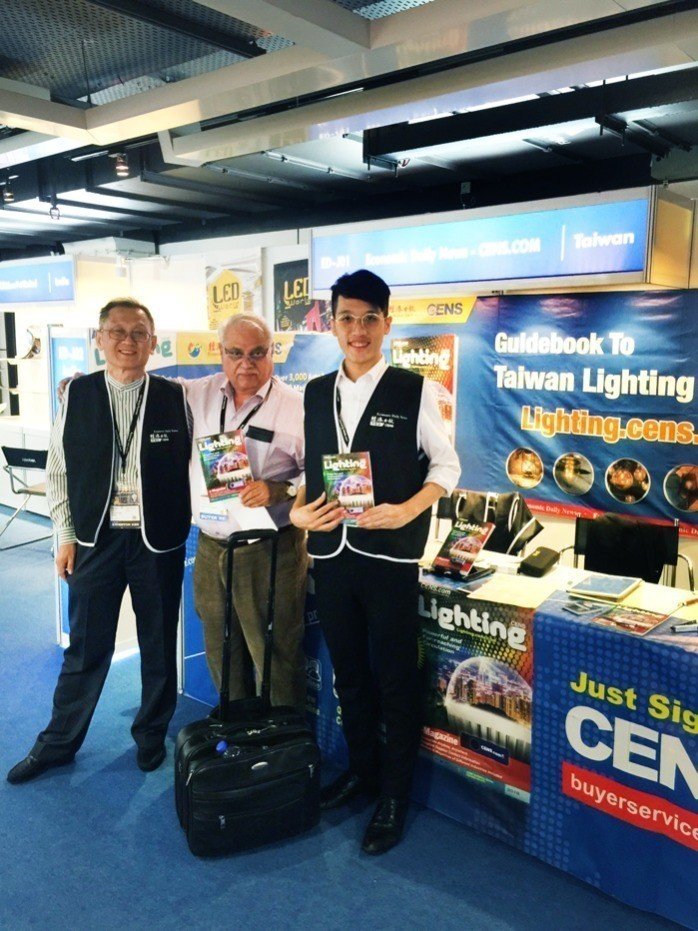 CENS.com is located in ED Hall, where buyers can obtain free Lighting Trade Magazines. (photo courtesy of CENS.com)