Founded in November 1990, Taiwan Forging Association currently has a total of 140 members, with their combined annual production capacity reaching around one million tons. Continuing its efforts to help member firms develop overseas markets, the association has organized an exhibition group to attend the AAPEX 2018. Exhibitors include Chung Ho Cheng Enterprise Co., Ltd., Chian Hsing Forging Industrial Co., Ltd., Sino-Pacific Source Enterprise Co., Ltd., Pen Shien Industrial Co., Ltd., Shih Hsiang Auto Parts Co., Ltd., Miin Luen Manufacture Co., Ltd., Main Horn Industrial Co., Ltd., and Oze Industrial Co., Ltd. The association also offers courses and lectures on the latest technologies to help members sharpen their production abilities and avoid unnecessary waste of resources.

Taiwan boasts excellent design and manufacturing capabilities for forged auto parts and accessories, and their consistent quality has been well recognized by international buyers, allowing the island's exports of such products to increase year by year. Currently, Europe and North America together absorb 55% of the exports, followed by Japan with 16%, China 8%, and 21% for other markets including South America and the Middle East. Noted for their capabilities of handling small-volume but large-variety production, flexible customized production, and software and hardware integration, Taiwan makers have developed strong international competitiveness, able to squeeze into the supply chains of international automakers.

Taiwan's forging industry maintains strong competitive advantages, including close-proximity industry clusters, sound supply chains, top-notch technology and consistent quality, as well as fast and flexible manufacturing capabilities. Based on solid technological and scientific foundation as well as sound integration of multiple technical know-hows, Taiwan has led the global industrial network in the development of industry clusters. This, coupled with the availability of comprehensive supports, has allowed Taiwan makers to sustain a certain competitive edge.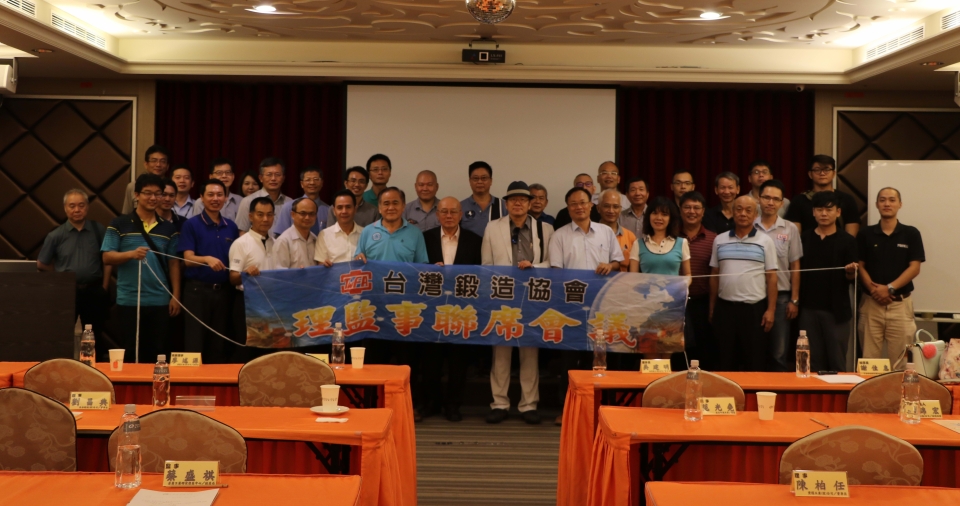 Taiwan Forging Association hosts a board of supervisors meeting. (photo courtesy of Taiwan Forging Association)
In a bid to better help Taiwan forging companies develop global markets, the association will be working closely with Economic Daily News in leading member companies to major international shows to showcase their latest products to professional buyers.
For more information, please access Taiwan Forging Association website at
www.forging.org.tw
for more information.
(The article was originally published by Taiwan Forging Association)