Located in Kaohsiung City, Taiwan, Shuenn Chang Fa Enterprise Co., Ltd. (SCF) is a professional fastener manufacturer. SCF mainly produces special high additional value screws and various types of screws for wood construction and automobiles. Apart from having IATF 16949, ISO 14001 and various product CE Certifications, the firm also meets ICC or ETA quality specification for long wood construction screws.

To satisfy customer demands, SCF has expanded its new plant to undertake secondary processing operations, such as forming, threading, quality control and packaging by themselves to ensure quality yield. SCF has progressed to the next level in developing new generation screws by using 3D printing in the last four years. Also, long-length tapping screw and client customized products are the firm's specialties. They also offer screws with more elements and multifunctional safety considerations for end user's need. SCF has experiences in ETA or ICC quality specification for decades. In terms of quality control, each phase of the production, from raw wire material procurement to mold development, production process, quality control, etc., is strictly supervised by its vigilant and experienced quality control team. This is why the quality of SCF products are recognized by domestic and foreign buyers worldwide.

SCF has boldly faced all global competition related challenges. In the wood construction and automotive market, safety fasteners must be perfect. In the automobile fastener market where safety is the utmost priority and errors are not tolerable, the firm has formed many partnerships worldwide based on its rigorous quality management system, reasonable prices and sustainable management.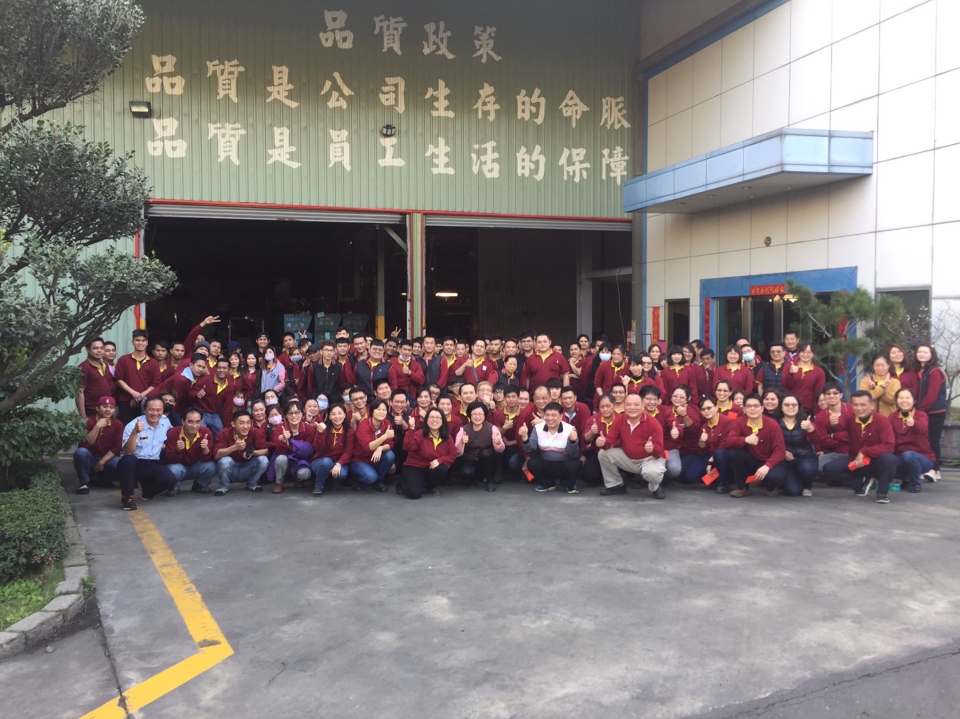 Shuenn Chang Fa Enterprise Co., Ltd. is a rigorously-managed company with a strong-knitted community among its employees. (photo courtesy of Shuenn Chang Fa Enterprise)