Sheh Fung Screws Co., Ltd., founded in 1973, has been touted as the "Little Giant of Screws" in Taiwan, operating the island's first fastener baked painting factory and mainly supplying customized products. The company has more than 100 customers spread in the Americas, Europe, Oceania, Asia, Middle East and Taiwan, and its products are mainly used in construction, outdoors and home-based DIY construction projects.

Approximately 100 tons of screws of all types are rolled out from Sheh Fung's three factories a day, undergoing typical production processes of forging, molding, threading, heat treatment, electroplating, baked painting and packaging. These finished products are then shipped to over 100 countries around the world.

Traditional industrial players usually have little idea about smart systems, but such systems have been adopted by Shen Fung for years. In 2012, the company kicked off its investment in Industry 4.0 smart manufacturing operations, overhauling its traditional factories into smart ones. Sensitive to the market pulse, the company has spared no efforts pursing production upgrades and digital transformations. It has set up two automatic logistics systems, SAP ERP, real-time production management MES, RFID TAG resume production management, smart scheduling system DDS and mold managing systems, among others.

Sheh Fung president Kent Chen said they are moving to build a cloud-based production database, allowing workers and customers to get real-time online updates of their order status and to download testing reports and material certifications for instant service solutions. The firm aims to implement the solutions at factories to achieve complete, standardized, logical and automatic production.

With an eye on long-term planning and implementation, Sheh Fung won't charge headfirst into the red ocean of fasteners with its smart and quality production capabilities, but will sail into the blue ocean of quantity and customizable products.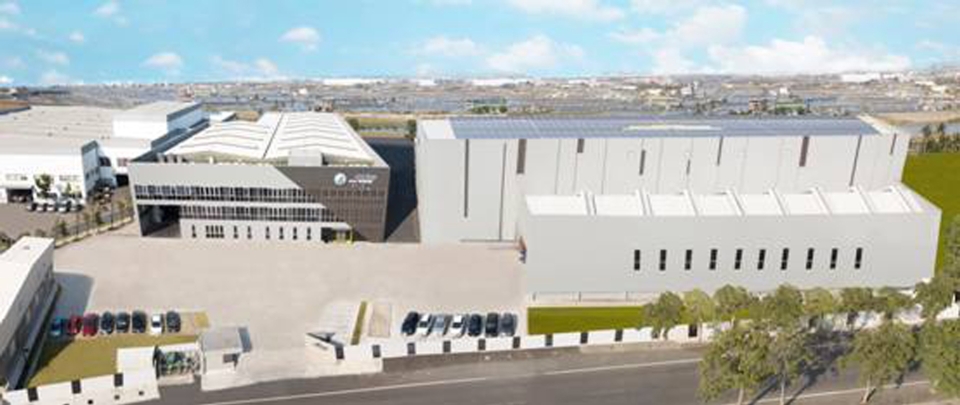 This is one of Sheh Fung Screws' three factories, located in Kaohsiung, southern Taiwan. (Photo courtesy of Sheh Fung Screws Co., Ltd.)