Founded in 1989, Chong Cheng Fastener Corp. (CFC) is a professional manufacturer of nuts using various materials such as steel, stainless steel, aluminum alloy brass, etc. The firm is committed to offering high-value nuts with specialized specifications, mainly shipped to European, the U.S. and Japanese markets. The markets usually see different product preferences. In Europe, for instance, DIN-spec products are highly popular along with automotive parts and special customized products. In the U.S., automotive products and client-customized products are at the top, while in Japan, popular products include JIS-standard and construction-use fasteners.

"Insisting on providing high-quality products and meeting client demands" has been CFC's management philosophy. Over the years, CFC has acquired ISO9002, QS9000, ISO/IATF 16949:2016 and D&B certifications. Its management team shows high regard for QCD (quality, cost and delivery), adopting optical inspection systems automotive-use fasteners or PPM-demanded products and allowing shipment of only products meeting quality standards. Also, for each new product, whether with PPAP needs or not, the company's sales team usually holds APQP meetings with R&D, production, production management and quality management teams to discuss and assess possible risks associated with product production and inspection and customer requirements, thus allowing customers to assuredly place orders with CFC.

CFC currently owns 48 sets of nut-forming machines and an automatic logistics system with a stock capacity of 5,600-6,000 tons, enabling clients to enjoy sufficient on-hand inventories. The company has kept developing high-value fasteners and upgrading its R&D and production capabilities, making it a highly reputable fasteners supplier with robust production chains. For more information, please access CFC's website at www.cfc.net.tw.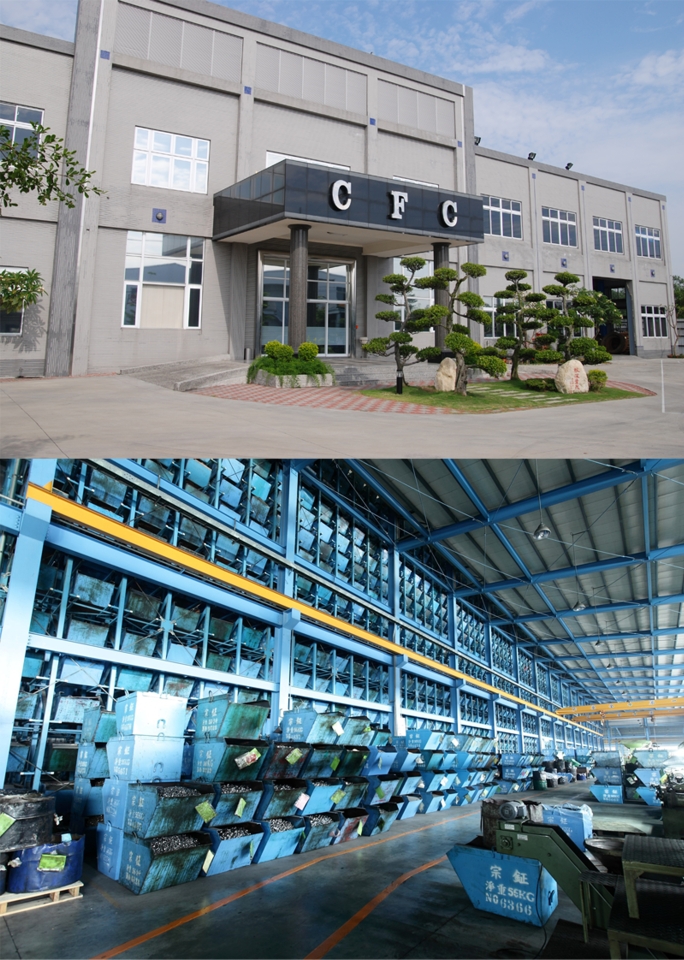 Chong Cheng Fastener Corp. is exceptionally proud of their factory`s exterior design and retrieval system. (photo courtesy of Chong Cheng Fastener Corp.)