Taiwan is a major exporter of fastener products like screws, nuts and bolts. In an effort to help fastener makers upgrade product quality, increase product add-on value, boost profits, and accelerate industrial transformation, Professor Hsu Chin-chung at the Department of Mold and Die Engineering of the National Kaohsiung University of Science and Technology has initiated the establishment of an industry-academic technology union for high-value fasteners. The union is designed to push for better utilization of R&D, software and hardware resources across different schools and fields, and to render technological support, talent training, and consulting services as well as R&D subsidies to fastener industry players.

For fastener products to be sold by piece rather than by ton, Professor Hsu said the key factor in such a transition is to create added-value to the products. Only after the transition is completed can fastener makers set higher quotes and earn higher profits. Together with the academic sector, domestic fastener makers have begun developing versatile and high-value fasteners for automotive and aerospace applications. However, as "point-to-point" investment would never catch up with demands on a larger scale, Hsu believes that founding a union could render better services for industry players to develop higher-value products, create their own model designs and analysis technology, inject R&D resources and spur the development of industry chains.
In the future, the union will host technological seminars and classes as further training for industry members. It welcomes inquiries if there are technological or consulting needs.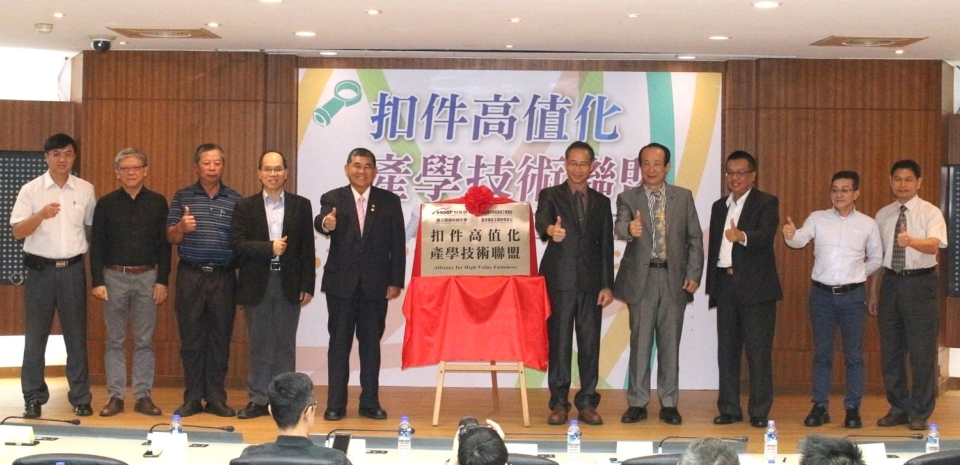 NKUST sets up high-value fastener industry-academic union to strengthen global competitiveness of Taiwan fastener sector and create more product values and profits. (Photo taken by Lee Fu-Chung)