The global fastener industry, whether in a developed or developing market, is thriving on the current economic upswing, robust demand from the downstream industry, and increasing infrastructure investments by countries.

Taiwan Fastener Trading Association stated that the Taiwan fastener industry clusters offer comprehensive product lines, having become a major hub of fasteners that are highly recognized by foreign customers. Currently, Taiwan's screw and nuts makers mainly ship their products to markets in Europe, the U.S. and China. Beyond enhancing sales to primary markets, Taiwan fastener makers are also actively pursuing highly lucrative markets with great sales potentials, such as Italy, Spain, Brazil, Africa and Southeast Asia.

According to government statistics, the U.S. is Taiwan's main export market for fasteners. Taiwan's fastener exports to the US amounted to US$1.15 billion in the first eight months of 2018, accounting for 37.3% of the island's total outbound fastener shipments for the period, followed by a corresponding ratio of 9.9% for Germany, 5% each for the Netherlands and Japan, and 3% each for the UK, Canada and China.

Taiwan's fastener industry now has at least 1,611 makers, making it the island's fifth largest export industry, according to statistics released by the Metal Industries Research & Development Centre (MIRDC). MIRDC analyst Chi Hsiang-ying pointed out that the fastener industry supplies a wide variety of products, and many Taiwan makers have found their niche markets to showcase their prowess and expertise, including Chun Yu Works & Co., Ltd., Ying Ming Industry Co., Ltd., Boltun Corp., Zyh Yin Enterprise Co. Ltd., and Alliance Global Technology. Despite facing ever-keener market competition, these makers have readied effective countermeasures to meet the competition.

Taiwan Industrial Fasteners Institute also noted that the local fastener industry has seen its sales performance significantly bolstered by the global economic upturn this year, and is very likely to benefit from transfer of orders amid the ongoing US-China trade war.

On the other hand, Bulgaria in Eastern Europe and Mumbai in South Asia are benefiting from impressive economic growth, and their growing infrastructure constructions have significantly fueled demand for fasteners. In addition, fastener industries in Southeast Asian countries have moved to purchase second-hand fastener making machines from Taiwan, China and Japan. This will provide a long-term benefit for Taiwan's future fasteners industry.

Taiwan's Ministry of Economic Affairs has its own interpretation of the current industry climate, saying that the industry has continued to enjoy constant influx of export orders this year. This, coupled with screw and nuts makers tapping into the market spaces for aerospace, automotive and healthcare applications, has given product prices a significant boost. In the first eight months of 2018, Taiwan's fastener exports amounted to US$3.08 billion, representing an annual increase of 16.6%. Estimates show that the island's fastener exports for the whole year may hit a new high of over US$4.5 billion.

Taiwan Industrial Fasteners Institute Chairman Tsai Tu-Chin also pointed out that his institute has led delegations abroad every year. The institute has actively invited quality Taiwan screw and fastener makers to attend professional trade fairs such as Germany's Fastener Fair Stuttgart, International Fastener Expo in Las Vegas, the US. and International Hardware Fair Cologne. The institute not only leads delegations abroad, but also manages to help participating suppliers offer the best quality, value and reasonable prices to global buyers, seeking to create prosperity for global screws and fasteners industries.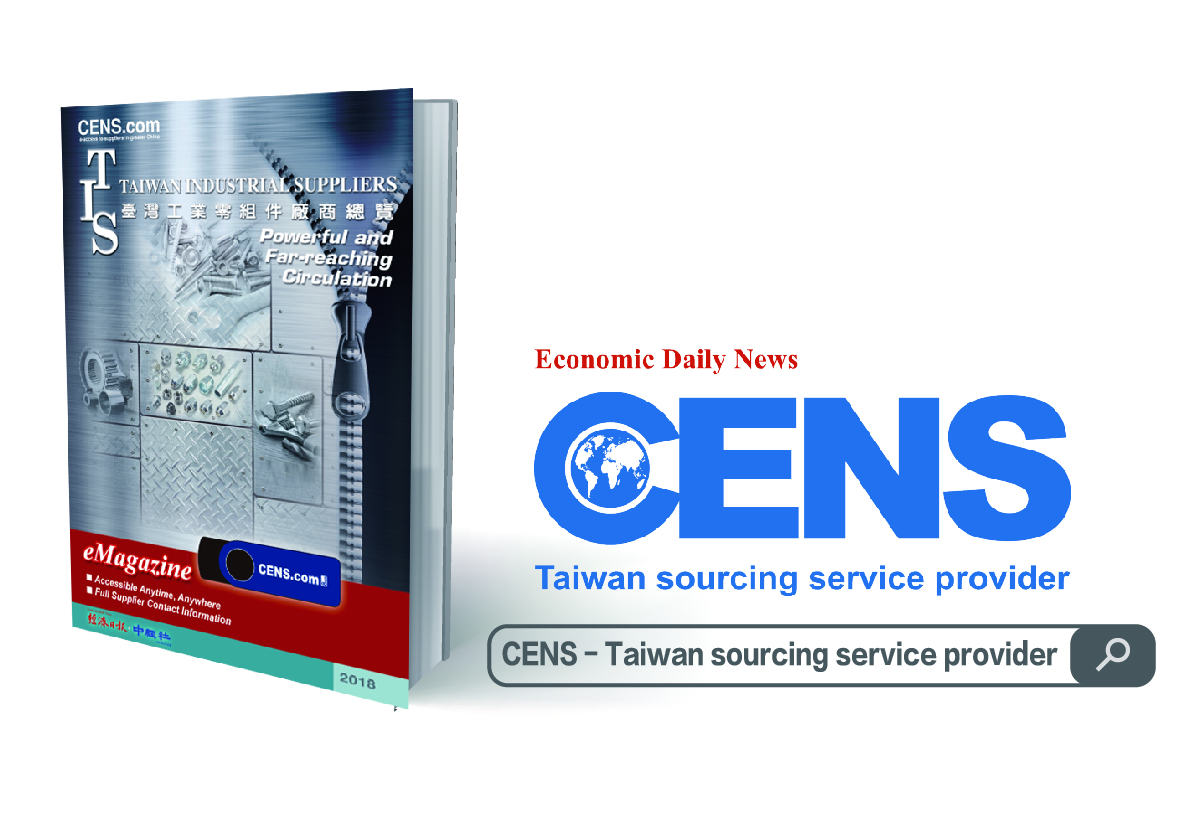 CENS.com will be offering Taiwan Industrial Suppliers (TIS) trade magazine for buyers to secure at the International Fastener Expo. (photo courtesy of CENS.com)