Antrc Industrial Corp. focuses on manufacturing plastic parts, metal parts and other automotive parts in the aftermarket industry. The firm can roll out parts and products that match with customers' needs and the industry pulse in this changing and competitive market. Having deep roots in the AM industry, Antrc can deliver with its complete supply chain, from designing, molding making and finally, production. This allows the firm to offer customers diversified products; seeing how performance parts were steadily gaining ground, Antrc began directing more resources and R&D into production matters. By pursuing both tracks, Antrc has positioned itself in global sales in the AM and performance parts markets.

Marketing Department Manager Chen Wei-lun pointed out how their company is able offer services from the beginning product design, molding design and production; every year, the firm can roll out 100 sets of molds, representing a fast and responsive culture. Under this production capability, the firm can offer a wide range of products on its storage grounds around 6,000 ping (around 19,834 square meters), provide 70% of its orders within 21 days and ship them out by 28 days, satisfying client needs for fast, speedy and reliable shipping.

Antrc is a veteran of Automechanika Shanghai, as the firm sees huge potential in the Asian and Southeast Asian markets. Going to the show allows the company to maintain good business relations with clients, help troubleshoot clients' problems with existing products and develop new ones. Antrc offers bumpers, parts, decoration strips, skid plates, radiator, radiator grill, headlights and rear lights. The firm is optimistic and confident regarding the development of auto parts and performance parts industries in the future, especially in the latter, which uses materials with quality on par with the original manufacturer. Performance parts also require high precision and accurate production as high-level quality parts. As it has managed high-end automobiles from both North America and Europe, Antrc will be leveraging that experience with their high-end assembly capabilities to buoy markets in Asia and Southeast Asia. For more information, please refer to Antrc Industrial Corp.'s website at www.antrc.com.tw.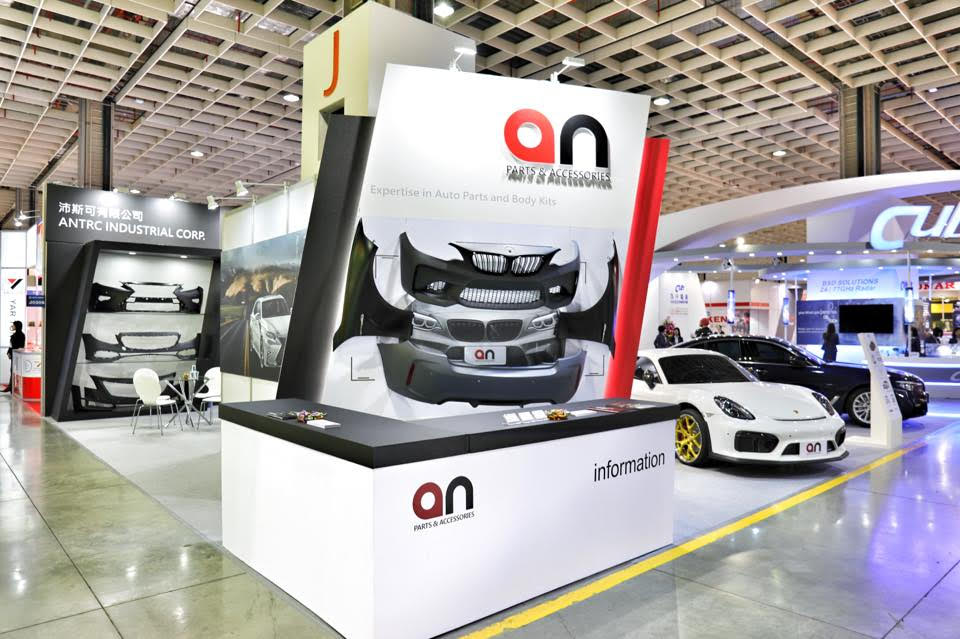 Antrc Industrial Corp. offers bumpers, parts, decoration strips, skid plates, radiator, radiator grill, headlights and rear lights and will be exhibiting at Automechanika Shanghai to tap into the Asian markets. (photo courtesy of Antrc Industrial Corp.)