The world waited with bated breath as Chinese and U.S. representatives met during this week to deliberate over whether the trade war would finally come to a reasonable conclusion.

Throughout the entirety of the trade war early last year, from escalation to the tentative 90-day truce borne from the G20 Summit in Argentina between President Xi Jinping and U.S. counterpart President Donald Trump in December, markets stumbled around the world and prompted companies, not limited to Chinese and American, to rethink their long-accepted methods of doing business. Firms with production in China looked to greener, less costly and complicated pastures to move to, while others landed in China to be closer to the giant economy and away from tariff regulation

Last week's meetings at the middle and ministry-level talks in Beijing showed willingness on both sides for a resolution. For the most part, the talks paved the route for increased level of meetings in the near future, which has provided a boost to tentative optimistic stock markets.

Chinese Vice Premier Liu He is "highly expected" to visit Washington to continue trade talks later this January, U.S. Treasury Secretary Steven Mnuchin told the media. Liu is slated to resume those talks with Mnuchin and U.S. Trade Representative Robert Lighthizer, which that level, have been described by foreign media outlet CNBC important for making the key decisions that would ease the festering trade war.

Since last year, the turbulent trade tensions has disrupted trade flows of "hundreds of billions of dollars worth of goods" and sent stock markets tumbling and roiling, just as businesses around the world stepped back to reconsider the new trade order.

Despite the positive breakthrough at the moment, should later talks fall through or enter a stalemate, a new wave of US$200 billion worth of tariffs will still be slapped onto Chinese imports on March 2, as announced by President Trump.

Such a looming threat will only occur should the Chinese government fail to take steps to protect U.S. intellectual property, end forcible technology transfer and allow a more open market access for U.S. businesses.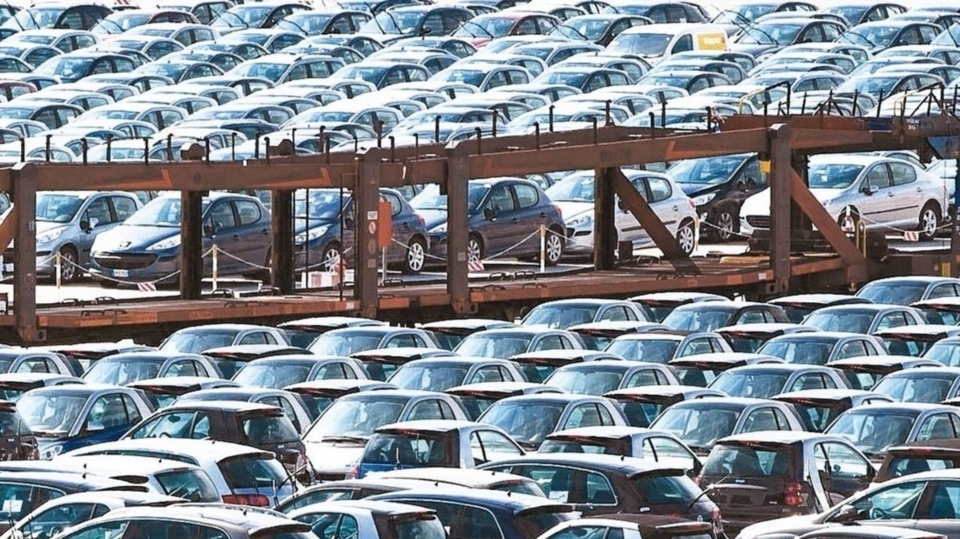 (Photo courtesy of United Daily News Group)
Not Everyone is a Happy Camper
While there will always be winners and losers, certain industries were especially vulnerable. Mobiletron Co., Ltd. told Economic Daily News (CENS.com) that auto parts industry was especially impacted. Due to limited gross margin and faced with different degree of tariffs, these were factors that affected Taiwan's auto parts competitiveness last year, Mobiletron said. The company has moved its production chain that manufactured mostly to the North American region back to Taiwan, with the aim to open up more factories on the island to engage the North American market.
Another automotive electronics company pointed out that their business operations scope in China made up a huge majority; aside from supplying domestic car factories, the company also sold to the North American market. With the ongoing trade war, however, the firm had to cut costs lost by producing in China and expects to move their operations back to Taiwan.
If the bottom half of the supply chain -- the machinery and auto parts industries – are struggling, then the firms at the top part of the chain are unlikely to be fairing any better.
Taiwan's Ministry of Economic Affairs reported base metal orders amounted to US$2.37 billion, a year-on-year growth of 1.1%, a 26-month consecutive rate of growth in September last year. This is buoyed by strong global steel demand, though customers turned to a more conservative approach due to the tariffs and anti-dumping duties.
However, others hold a much more optimistic overview of Taiwan's role and chances amid the tensions between China and the U.S. Taiwanese economics scholar, currently serving as a researcher at the U.S.-based National Bureau of Economic Research and economics professor at City University of New York, Chou Chu-yuan is one such example.
Chou, speaking at a seminar regarding Taiwan's strategy amid the current trade war and global economy, cited Taiwan's exports to the U.S. as the answer. The U.S. must find alternative products on short notice, having slapped tariffs on Chinese goods. He said, compared to countries like Europe, Japan and Korea, Taiwan and China maintained overlapping exports to the U.S. Should American businesses look to other partners to do business, Taiwan would be an expected choice due to the relative convenience of obtaining similar goods.