Underpinned by time-tested R&D capability, A-Kraft Tools Manufacturing Co., Ltd. has worked on the development and production of sockets, related accessories and hand tools including wrench, ratchets and etc. for over 20 years, with products marketed globally under its "A-KRAFT" brand and widely used in car workshops, plants and other industrial applications.

In the global market, A-Kraft is deemed as a reliable brand of industrial hand tools since all products from the ISO9001:2008 certified firm measure up with international standards, such as DIN in Europe, to underscore unquestionable quality and safety.

Following years of development in overseas markets, A-Kraft has seen its products well received by professional buyers mainly in Europe, given the fact that around 80 percent of the firm's products go to the European market, thanks to its decades-long dedication to top quality, which the firm stresses is the core value of its eponymous brands.

Worth mentioning is that decades of focus on R&D and customer satisfaction has seen the firm build a solid ground in the European supply chain of hand tools and serve capably as an OEM (original equipment manufacturer) and ODM (original design manufacturer).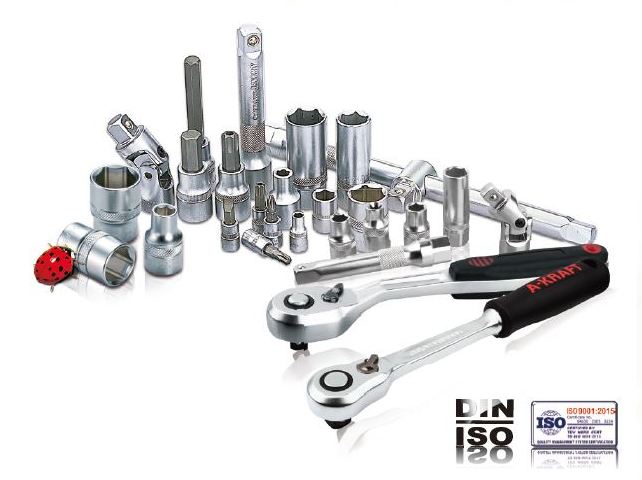 A-Kraft Tools Manufacturing Co., Ltd.
No. 21-1, Lane 557, Jhongheng Rd., Wufong Dist., Taichung City, Taiwan 413
Tel: 886-4-2332-7908
Fax: 886-4-2332-7918
E-mail: akraft@ms24.hinet.net
Website: www.akraft.com.tw