Quality workshop cabinet storage, system storage, hand tools, pneumatic air tools, automotive specialty tools, electrical power tools, LED flashlights & hardware tools, etc.
Established in 1984, AmPro Tools was built upon the aspiration to build and provide unrivaled first-class products that constantly set the standard in innovation, quality, and performance to meet the needs and dreams of businesses across-the-board. As a result, the AmPro brand, the product of our unwavering commitment to excellence, was born.

Today, with over 30 years of experience, AmPro Tools has established itself as the international leader in providing top quality products and reliable services. Serving over 80 countries worldwide including the United States, Europe, Middle East, Australia, Asia, South Africa and Russia, we provide our customers with an extensive product line including cabinet storage, system storage, hand tools, automotive specialty tools, pneumatic tools and accessories, power tools & equipment, flashlights & worklights, etc, for the automotive, hardware/construction, mining, aviation industries.

Aside from providing our own brand of products, we also perform OEMs services for many customers worldwide. We have built long-standing relationships with our customers and guarantee your satisfaction, as our product development team assures the fulfillment of your company's desired specifications.

Our constant innovation and growing number of patents have empowered our customers to regularly launch new products with tremendous success. With plants, offices, facilities and reliable network in both Taiwan and China, we offer a myriad of products at competitive prices; we truly are the one-stop shop.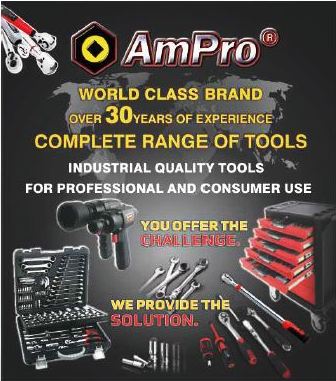 Frenway Products Inc.
6F-6, 130, Sec. 2, Chung Hsiao E. Rd., Taipei, Taiwan
Tel: +886-2-2396-0113
Fax: +886-2-2396-3755
E-mail: frenway@ms51.hinet.net Website: www.amprotools.net