Ever since founded 31 years ago in Taichung City, central Taiwan, Honiton Industries Inc., has been worked on sockets as a top-caliber manufacturer in the line, with product lineup mainly consisting of sockets, impact sockets and socket wrenches.

Honiton's products are made in accord with the DIN standard, and of top-quality chrome vanadium steel alloy and chrome molybdenum steel alloy. Moreover, the manufacturer applies effective management methods and strict quality control measures in daily operations and production, so as to better adapt to ever-changing market.

The veteran manufacturer also puts heavy emphasis on R&D. Among Honiton's independently developed products, the Honidriver series sockets deserve high credit. Developed on the concept of "ONE DRIVE FIT ALL," the revolutionary socket fits Metric 6pt, Metric 12pt, SAE 6pt, SAE 12pt, E-TORX, spline and square nuts and bolts, and even those that are worn and rounded to some extent.

With innovative inner point design, which has been patented in Taiwan, the U.S., Germany, EU, China, and other countries, the product helps protect fasteners from being damaged during holding and turning. Manufactured from high quality materials including improved chrome vanadium steel, molybdenum and tungsten, the product boasts 10 times the durability of competing models that meet DIN standards, as well as twice the torque.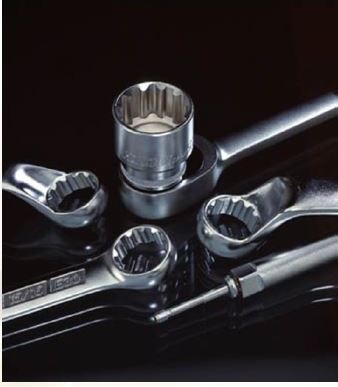 Honiton Industries Inc.
No. 4, Lane 326, Pengyi Rd., Taiping Dist., Taichung City, Taiwan 411
Tel: 886-4-2278-5199
Fax: 886-4-2278-8909
E-mail: honiton@ms25.hinet.net Website: www.honiton.com.tw