For over 39 years, Hsin Yi Chang Industry Co., Ltd. deals with direct in-house production of window visors, precision acrylic molding and more, selling to Taiwanese and international markets under the brand "HIC." The firm has continuously developed window visors, rear sun guards, rear roof visors and more, boasting around 2,300 models for different vehicles.

HIC General Manager Chou Yuan-Zhong said thanks to the firm's deep-rooted background in the industry, they are highly celebrated by clients for providing high-quality and cost-conscious products like varied window visors. Currently, HIC is working with brands like Ford, Toyota, Mazda, SUZUKI and MITSUBISHI as the designated company to oversee pre-delivery inspections for vehicle internal accessories in the domestic industry. HIC's auto accessories are available at nationwide auto parts and supplies retailers. On the other hand, clients can also order customized orders for ABS materials or other special specifications.

In face of the changing climate of international competition, Chou also pointed out that under the global commercialized environment, which has stripped away borders, the firm has aggressively implemented its management strategy to build up their business in Taiwan as its foundation to propel itself onto the global stage. Under the brand HIC, Chou says the firm has been actively expanding its network of global agents by attending well-known auto aftermarket shows worldwide. This is so HIC will always have the advantage of offering the most diverse, variety and low-cost products and services.

Thanks to years of hard-work, Chou says the firm has now developed a web of agents worldwide and welcomes customers to collaborate with them for sales opportunities.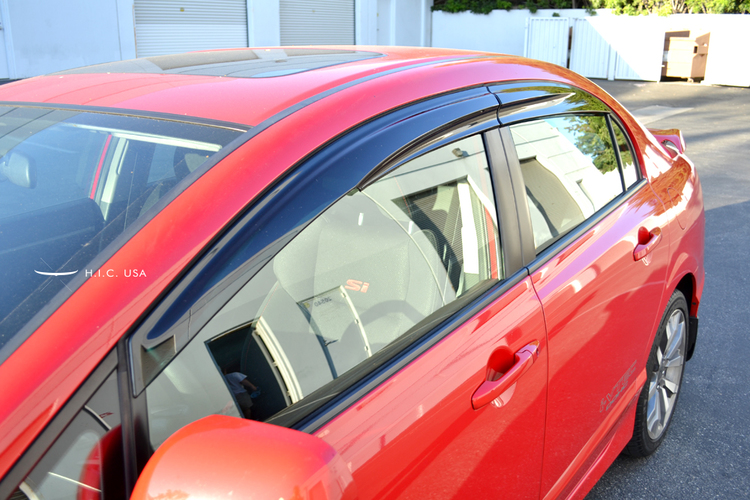 Hsin Yi Chang Industry Co., Ltd. offers quality and low-cost selections of window visors and more. (Photo courtesy of Hsin Yi Chang)
振益昌有限公司
Hsin Yi Chang Industry Co., Ltd.
Tel: 886-6-245-2597
Fax: 886-6-245-6085
E-Mail: hic.chou@msa.hinet.net
Website: www.hic88.com.tw