By Chao Ting-Yu

As the world settles into 2019, the automotive industry is still feeling the effects brought on by last year's trade tensions between auto powerhouses -- the U.S. and China. Such tensions have hurt the industry, as shown in the mass layoffs and government intervention to buoy the local industries.

In China, the automotive industry saw the first decline in sales in the past 28 years, dropping 20% in just half a year; General Motors and Ford have reported mass layoffs in the U.S., while the Korean auto industry showed indication of falling back a decade in terms of progress and development. To prevent a snowball effect of collapsing production chains, the Korean government had launched initiatives to lessen impact.

Despite these factors, the electric vehicle (EV) and autonomous vehicle aspects of the industry shows more potential than ever, especially the former, as it coincides with government pledges of "zero emissions" in the face of global warming and climate change.

If 2018 is regarded as the "banner year" of EV, then 2019 could be seen as the year where competition heats up, leading to diverse selections, and more innovation is injected into the industry where manufacturers are putting more faith and investment into a sector long dominated by players like Tesla.

EV Trends
According to a Marklines report, as reported by local media, global EV sales hit 220,300 in November last year, marking a 63% year-on-year increase. China's growth was markedly strong, seeing 59% year-on-year increase to 135,600 units sold. Global new energy-powered vehicles saw sales reach 68%, representing 84,700 units sold. The report represents a crucial fact of auto heavyweights entering the EV sector -- while global economies and automotive industries were declining in 2018, the EV industry showed no such inclination.

Electric vehicles this year would be addressing EV-use electronic parts, and maintaining the cars out on real roads. For example, critics have bemoaned that many of EVs on the market do not meet their claimed EV range. Battery options are critical in this aspect. In anticipation of increasing battery demands, copper used in batteries are seeing an upswing for prices to meet the demands, as shown in global prices. In 2019, copper prices were reported at US$5713 per ton, increasing to US$6113 and marking a 7% increase in a single month, showing demand has buoyed copper prices. This has in turn, lead to increased processing costs of copper. Local media has indicated Taiwan-based factories like Nan Ya Plastics, Chang Chun Petrochemicals, LCY Technology Corp and Co-Tech Development to benefit from the copper boom.

Reports indicate that 2019 will be the turning point to enable longer average range of battery range for all models, greater than 200 miles. While this year won't be forecasted as the inflection point for cheaper cars, cheaper Lithium-ion battery prices —having decreased an estimated 80% since 2010, and estimated to fall another 45% by 2021— will prompt cheaper vehicle prices and wider adoption. Overall lowering of costs to break into and maintain an EV fleet would incentify companies to make the jump into providing EV public transportation as well.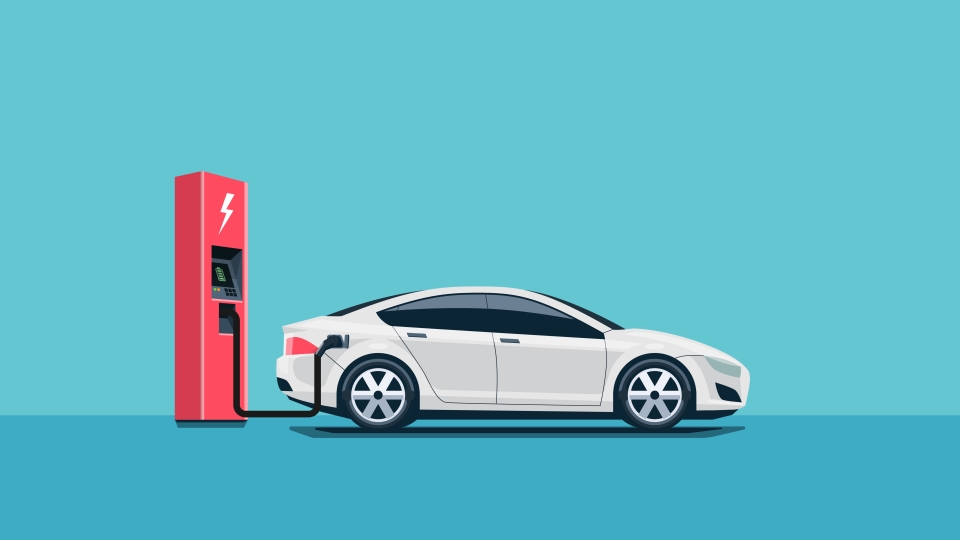 Electric vehicles have a widely optimistic future, though the industry needs to address maintaining cars out on real roads. (Photo Courtesy of CENS)
Autonomous Vehicle Trends
Coinciding with EV growth, autonomous vehicles (AV) are seeing a similar drumbeat in terms of electronic parts production. Jih Sun Global Smart Car Fund Manager Fung Shao-rong told local media that with the fast development of EVs, advanced driver-assistance systems (ADAS) chips for ADAS vehicles are also on the rise. IC Insights reported automotive IC industry saw 11.5% growth in 2014, saw a slight decline in 2015 of 2.5%, but bounced back to 10.6% growth the next year. Compound yearly growth is forecasted at 12.5% from 2017 to 2021, signaling a continuous growth for auto electronic parts.
Despite the positiveness of seeing a Level 4 and Level 5 autonomous vehicle in the near future, as shown in last year's auto shows where companies and keynotes highlighted the technological trends for AV, AV tech suppliers are actually doing a reverse.
At this year's Consumer Electronics Show, these tech suppliers are herding the industry back to Level 2 driver assistance cars, instead of moving fast to a driverless future, signaling that companies would be prioritizing safety today, rather in the near future, suggesting influence from publicized setbacks as shown by Tesla and Uber's self-driving vehicles.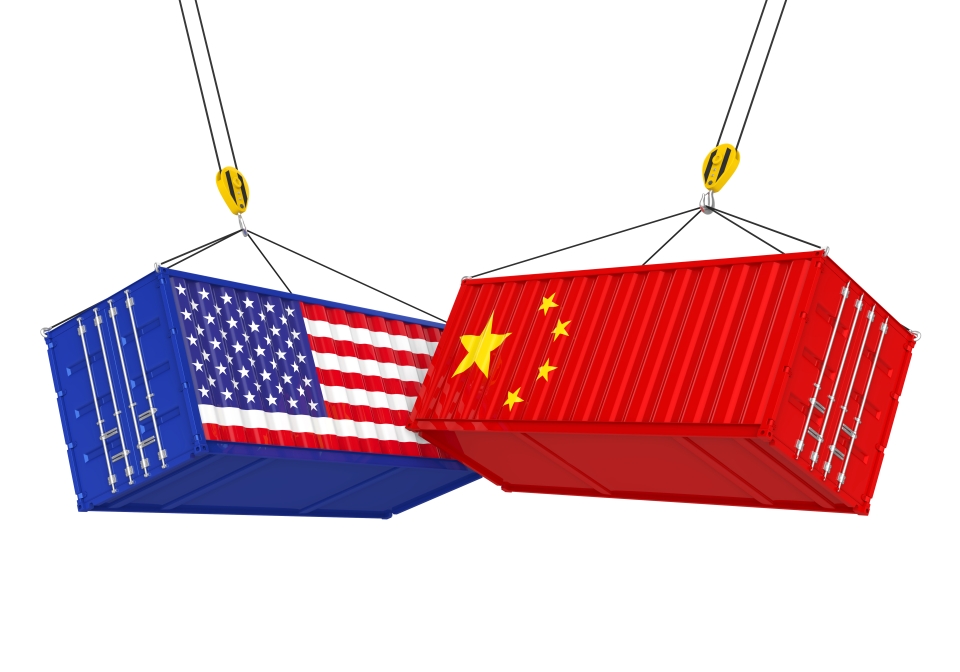 The trade tensions between China and the U.S. have prompted an upheavel in the global auto industry. (Photo Courtesy of CENS)
Where is Taiwan's Role in This?
Perhaps the most critical question amid the changing automotive landscape is Taiwan's role in the industry. Taiwan is no stranger in the auto parts industry, offering quality alternatives up ahead of industry powerhouses like the U.S. and China. Now, with the trade tensions between those two countries having overhauled the existing industry production chain makeup, Taiwan is in an unique position, especially with its existing prowess in two-wheeled vehicles like scooters or electric bikes, thanks to the island housing companies and factories for branding, assembling and production -- a comprehensive supply chain ahead of the global industry.
Taiwan has made grounds in the EV portion of electric scooters with Gogoro and KYMCO, to name a few, with expectations for industry watchers to see production value to exceed billions this year. Made in Taiwan OTTOBIKE also made a huge splash at auto shows last year, further reflecting Taiwan's strong experience in the two-wheeled auto industry.
Whether Taiwanese manufacturers could leverage their role and tap into potential markets remains to be seen. For example, the Southeast Asian region is a market posed for fast growth in the future; India, on the other hand, has a huge demand for 20 million scooters each year.