Pin Wen Co., Ltd. is a professional manufacturer of high-quality aftermarket (AM) timing kits, timing chains, chain guides, chain tensioners, belt tensioners, belt shock absorbers, crankshaft timing gears, chains and idlers in Taiwan. Products are available for usage in Japanese, American, European and Korean vehicles, making Pin Wen one of the most versatile timing kits and chains supplier in the automotive parts industry.

At the moment, the firm is ready to supply over 1,200 different variations of timing chain kits. As as an upgrade to their existing services, however, Pin Wen continues to invest in developing 30 timing kits each year. Ranging from product design, molding development, automatic lathe, automatic milling machine manufacturing and processing, Pin Wen is able to offer customers top-notch OEM standards when delivering orders.

Also, strict, rigorous inspections of products and parts are implemented through Pin Wen's high-scale instruments, enabling the firm to roll out 100%-guaranteed qualified products to ensure the best quality and durability. The firm has remarked that their products' robust quality is on par against OE products at around 80% to 90% in terms of durability, yet boasts one-third of production costs compared to those OE products.

The firm's quality manufacturing for its timing kits and other products have gained a strong following in countries like the U.S., Mexico, Latin America and Europe. One of their strong points is the ability to deliver fast, and this is especially tied to their highly efficient inventory system. Currently, Pin Wen has over 3,000 complete and semi-complete products on stock, allowing the firm to quickly process and ship orders to their clients, and maintain their competitiveness in the industry.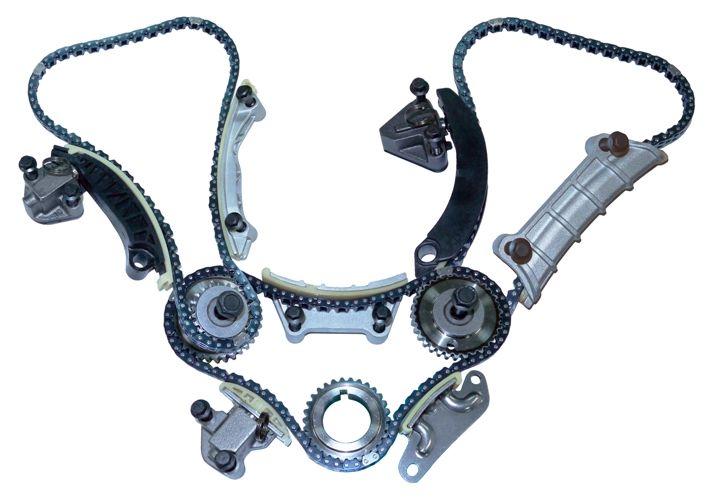 PIN WEN CO.,LTD.
Tel:+886-3-363-0979
Fax:+886-3-363-0982
E-mail:sdingyuh@sidingyuh.com.tw
www.timingkit.com.tw