Active Slimming Goods Enterprise Co., Ltd. has dealt in exercise equipment, focusing on markets in the Europe in the past. The firm has rolled out a product that aims to help workers in auto workshops or the individual repair, maintain and detail cars faster and more efficient.

Mini Lift 2500 is a fully mechanical, easy-to-use, space-saving low-rise car lift. Its maximum lifting capacity is 2.5 tons and has passed "CE" approval.

Mini Lift 2500 has adopted a gearing system. Unlike the conventional hydraulic models, it applies leverage using bevel gears and shafts to transmit power so that it is safe to use. It can be operated with both a crank or an electric drill and fixed to the wall after use to save space
.

It offers a wide range of uses. It can be used in your home garage to change tire, oil, by car dealers, by tire stores for changing tires and by detailing shops for detailing work. For personal use, it can be used in combination with a jack stand to lift the four tires off the ground to avoid tire damage when the user is away for extended periods, while car dealers can use it to protect the tires of their cars from deformation when pre-delivery is delayed.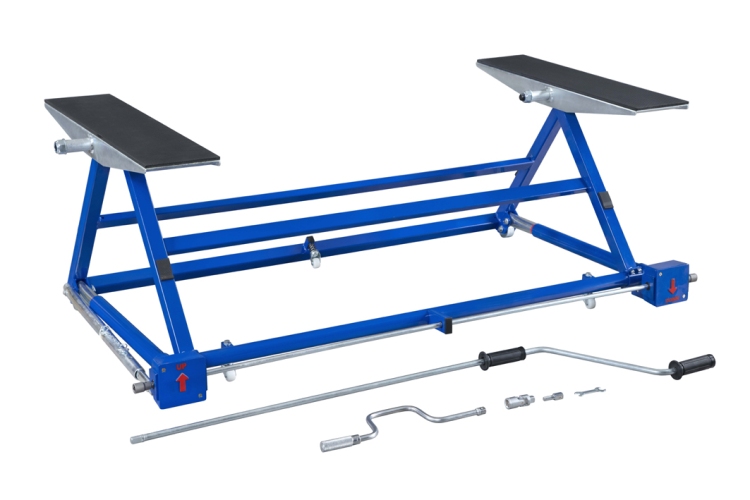 Active Slimming Goods Enterprise Co., Ltd.
Room 12, 6TH Fl., No.395, Sec. 1, Lin Sen Rd., Tainan, Taiwan 70151
Tel: 886-6-2373886
Fax: 886-6-2362918
Email: activesl@ms25.hinet.net