The 17th International Auto Aftermarket Expo (IAAE) was held at Tokyo Big Sight from March 13th to 15th. A total of 296 exhibitors occupied 549 booths. According to the organizers, the number of exhibitors that attended this year grew by 7.2% compared with last year. The exhibition was more popular and attracted 34,129 visitors during the three-day exhibition. To promote Taipei International Auto Parts & Accessories Show (Taipei AMPA) series show, TAITRA sent staff to IAAE to attend the exhibition and visit Japanese companies to invite them to visit Taiwan.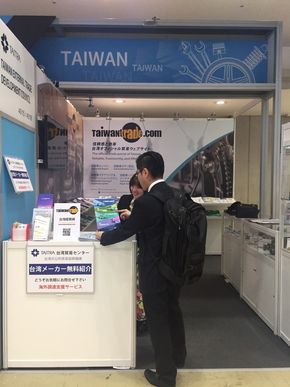 TAITRA's booth for promoting AMPA six-in-one show(photo provided by TAIPEI AMPA)
IAAE is Japan's most well-known aftermarket auto parts exhibition. Japanese exhibitors included Kyoto Tool, NHK SALES, AKEBONO BRAKE, and BroadLeaf Group. The Taiwan Pavilion organized by TAITRA had a total of 19 exhibitors who occupied 24 booths, including Genplus, Shing Shing Long Industrial, Oriental Star Chemical, Taper Pro Industrial, and Eclatorq Technology. Other countries include China, South Korea, Thailand and Italy; there were a total of 101 overseas exhibitors.
The highlights of this exhibition are automobile modification and technologies relevant to auto detailing, repair, and maintenance. The exhibition also planned an independent coating demonstration area. During the exhibition, 12 exhibitors carried out the coating process at different times, allowing visitors to make inquiries directly on site. Also, with the mature development of the automotive detailing industry, on-site display of a variety of automotive coating products and automotive detailing and cleaning products were exhibited. According to the Tokyo DETAILING club president, with the gradual change in the mindset of car owners, car washes and waxing can not meet the needs of car enthusiasts. Thus, products that can improve the performance of automobiles, beautify their appearance, and improve the driving environment are receiving more and more attention.
Japan is the largest buyer of Taipei AMPA since its inception. In 2018, 1,520 Japanese buyers visited Taiwan. TAITRA also sent staff to the Japan AUTOMOTIVE WORLD and Japan Electric Motor Show (EVS31) exhibitions to promote AMPA and held a press conference to continue to strengthen the popularity of Taipei AMPA in Japan. This year's participation in IAAE was also well received by Japanese companies. For example, DAIWA SANGYO and VETTO all indicated that their suppliers are from Taiwan and have visited the exhibition every year.
In 2019, Taipei AMPA, AutoTronics Taipei, Taiwan International Intelligent Transportation Show (Taiwan ITS), and Taiwan International Electric Vehicle Show will be held at Nangang Exhibition Center Hall 1 and Hall 2 on April 24-27, and Taiwan International Motorcycle Industry Show (Motorcycle Taiwan) and Taiwan International Tuning & Car Care Show will be held at Nangang Exhibition Center Hall 2 on April 25-28. The 6-in-1 show has 1,320 exhibitors using 3,674 booths (as of 3/25/2019). With 14 countries participating in the exhibition, it is expected to attract more than 40,000 domestic and foreign buyers to visit and purchase. Vendors of related industries are welcome to pre-register as visitors.
For information on the shows, visit the AMPA 6-in-1 site:www.ampa-in-one.com.tw(TAITRA)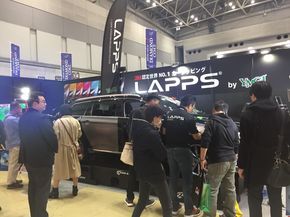 Exhibitor explaining car care and detailing(photo provided by TAIPEI AMPA)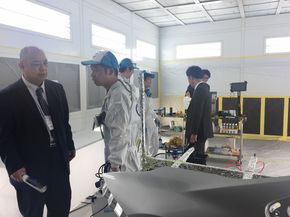 Coating demonstration area, visitors inquiring on site(photo provided by TAIPEI AMPA)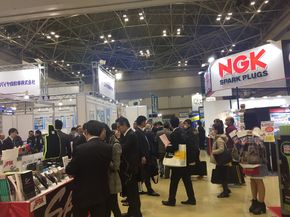 Crowds at the exhibition(photo provided by TAIPEI AMPA)
View Original Article
Taipei AMPA News List