■Chang Shih-hua

As a professional manufacturer of various hardware products, Kingbolt Metal Co., Ltd. is in a unique position to offer great quality products and services to their clients. Kingbolt Metal was established in 1975; for years, they were able to offer the finest quality available.

Stamping, pressed works for steel and stainless steel, as well as brass products, are areas where KingboIt Metal excels and specializes in. Though, in face of competition in the market, the firm has taken in that consideration by offering products varying from stamping products, cabinet hardware fittings, mini latch, auto latch, welded metal/brass parts, hinges, steel tube hinges, varied stainless steel-made products and so on.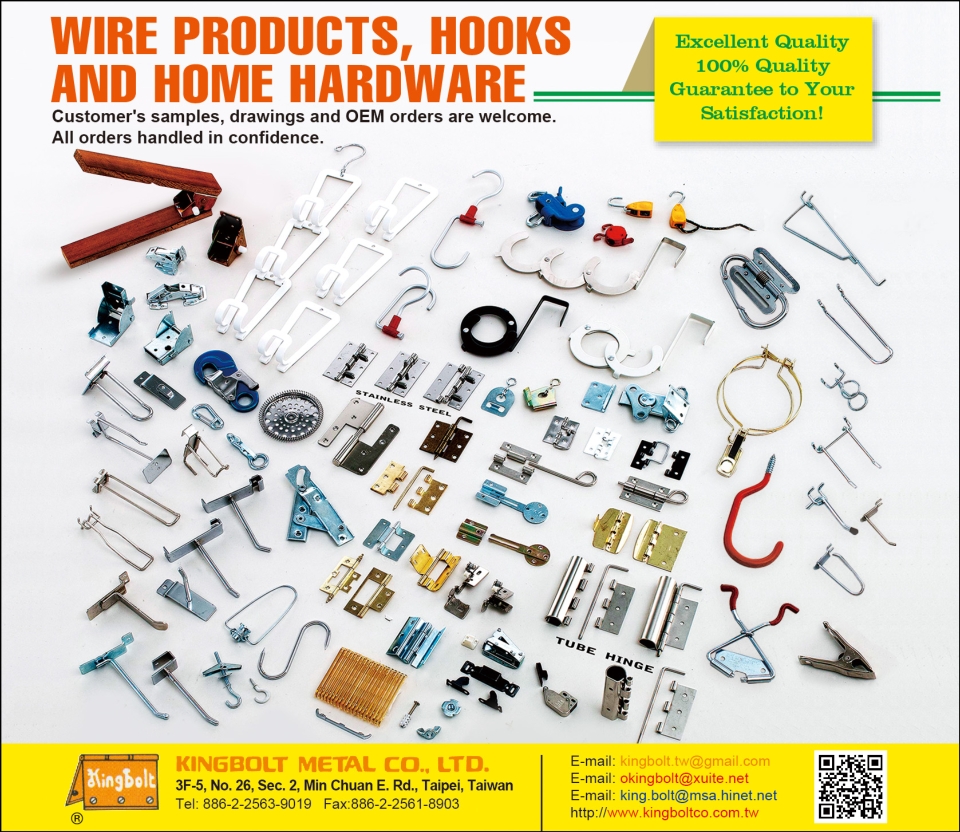 Kingbolt Metal offers a wide range of products, such as wire products, hooks and hardware. (photo provided by KingBolt Metal)
Aside from manufacturing and designing their own products, Kingbolt Metal is also a team player; they are working closely with associated manufacturers who are able to meet the firm's standards for quality parts to be integrated into their main products. This flexibility allows Kingbolt Metal to reach out to even more customers; contact them through their website and establish a new business opportunity by simply providing designs, samples or drawings, and more importantly, Kingbolt Metal takes confidentiality very seriously. For more information, contact Kingbolt Metal by phone at 886-2-25639019.