■Luo Shu-hua

Tian Yuan Precision Co., Ltd. is a Vietnamese metal and plastic manufacturer, a subsidy of Tian Yuan Top Quality Industrial Co., Ltd. in Taiwan since 1972. In 2007 the company decided to expand their operations to Vietnam.

As a professional OEM metal stamping and plastic injection manufacturer, the firm has installed robotic welding and automatic powder coating equipment to ensure the best quality; this is shown in how the factories are ISO certified as well. Most of their clients come from retail, home appliance and the automotive industry.

Their products are wide-ranging as well, dabbling in areas like display and storage shelving, trolleys and metal hardware parts. To diversify their services, Tian Yuan also offers customizable orders for customers.

For more information, contact Tian Yuan via these representatives' emails Mr. Charles Hsieh (charles.hsieh@tian-yuan.com.tw) Ms. Sandy Huang(sandy.huang@tian-yuan.com.tw) or access their website at www.tian-group.com.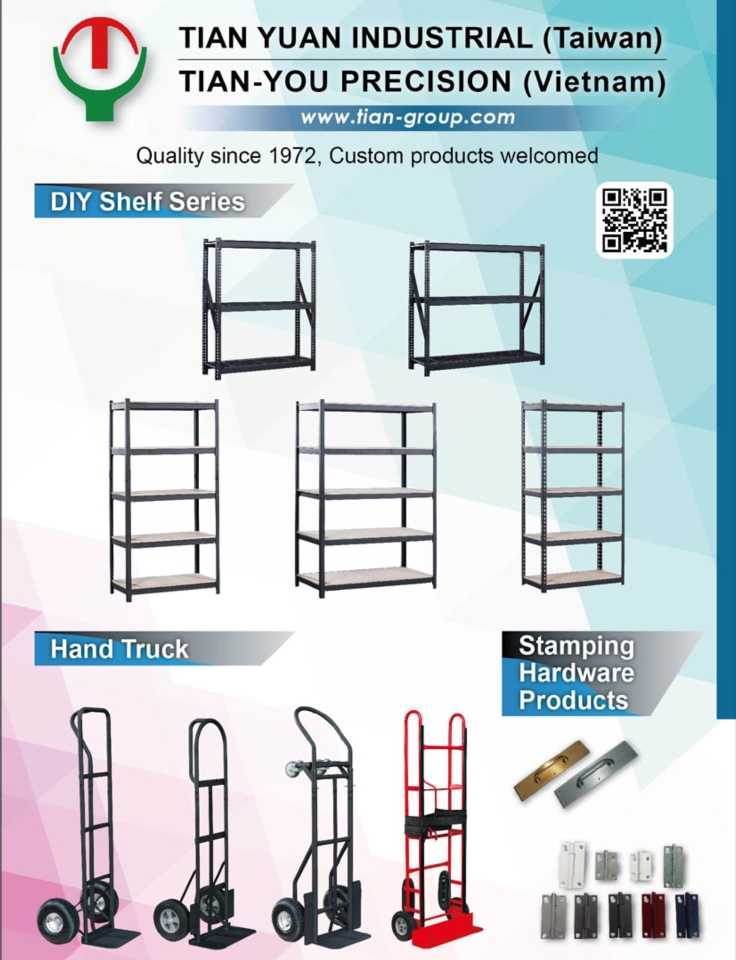 Tian Yuan Precision offers professional DIY shelf series, hand trucks, stamping hardware products. (photo provided by Tian Yuan Precision)