■Huang Chi-ming

Taiwanese quality fastener manufacturer Shuenn Chang Fa Enterprise Co., Ltd.'s (SCF) newest factory is almost completed, which expands the original 10,000-square meters factory grounds to 16,000 square meters. Aside from incorporating a new German-imported long-screw molding machine SCF has plans to add an automatic logistics system and packaging equipment to quickly fulfill and satisfy customer's demands.

In terms of business operations, SCF focuses on products like high-value special screws, architecture construction screws, automotive screws and customize screw. The factory can produce 1,200 tons on average per month and holds various Quality Certification like ISO9001, ISO14001 , IATF16949 and CE certifications . SCF will also acquire ETA certification this year, as well as set up Laboratory Accreditation as per ISO/IEC 17025.

SCF believes expanding the factory allows them to maintain good quality and production efficiency and added secondary processing operations in house like machining , drilling and tapping . Besides that, the factory will be able to set up their own automatic logistics system, which can store up to 3,000 tons of inventories to shorter delivery lead time. They have also expanded their packaging services such as DIY packaging and various small packaging. Once customer had placed their order, SCF will only handle last production process, inspection and packaging and delivery, allowing SCF customer to quickly launch their products and then meet customer target to hold zero inventory .

The firm's dedication to upgrade their products, quality and packaging services has enabled them to avoid price competition in the industry. This has also helped them gained more trust among customer . Even though the industry has shown stagnant growth and increased competition, SCF continues to report steady growth, cementing its role in Taiwan's fasteners industry.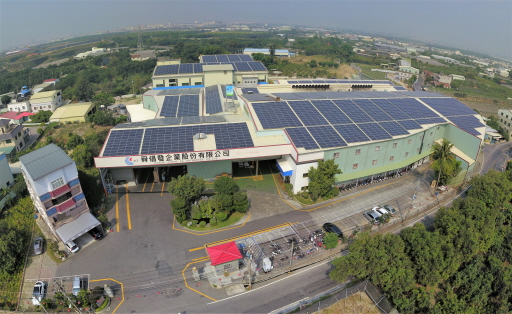 Shuenn Chang Fa's total factory grounds will reach 16,000 square meters after expansion, allowing them to offer clients even more solutions. (photo provided by Shuenn Chang Fa)