■Chou Ming Chou

Clear Dawn Co., Ltd. (CDC), established in 1982, is based at the heart of Taipei's business center in Xinyi Commercial District and is in close proximity with Taipei 101. The prime location allows CDC to stay true to its founding principles, as Xinyi Commercial District houses major institutions for various industries; like instilling innovation into their management philosophy, customer service and working with clients who prioritize an enterprising spirit.

Since its inception, CDC has engaged in production and development of metal-made parts and products as a top-notch supplier in the industry. They offer a wide-range of high-quality products, including aluminum alloy parts, stainless steel casting parts, titanium fasteners, power box, gears, spindles, sleeves, pistons and cylinders. These main product lines are built on the firm's foundation of their scope of products, including manufacturing hardware, rail construction hardware, industrial parts, CNC precise components and specialized components for transportation equipment. Aside from offering OEM manufacturing products, they also offer services like designing products, assembly and comprehensive solution packages for customers, making them a competitive, top-down firm by diversifying their portfolio.

The firm's global outreach is also optimistic, especially more so where globalization and being able to reach different markets are critical factors for a company to maintain sustainability: CDC also supplies materials for overseas infrastructure works. This is shown in how CDC has built a strong support for supplying hardware materials and logistical support in both the domestic and foreign markets. The firm's market has a strong establishment in Europe, North America, Australia and New Zealand.

What's more is how CDC prioritizes product quality inspection and quality control above all. They have obtained ISO9001 certification and integrated a quality control system into their manufacturing process (ISO QMS). Aside from that, being able to deliver fast and timely orders to clients is also important, critical, even for businesses in such a competitive industry. CDC can handle that too: they are also knowledgeable and maintains abundance experience in offering customer quality, fast logistics support.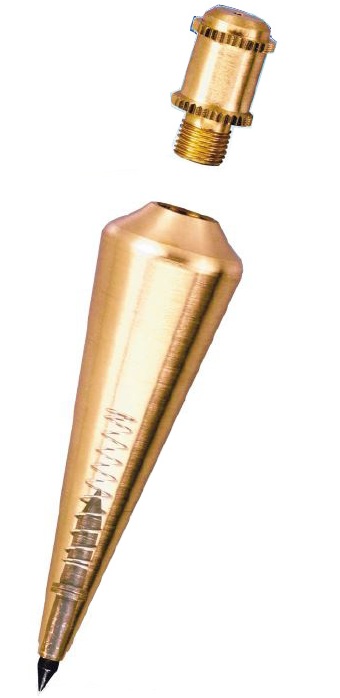 Professional Brass plum BOB hardware. (photo courtesy of Clear Dawn)