E-One Moli Energy Corp. is a global leading lithium-ion battery developer and manufacturer with recognized brand name "MOLICEL®". MOLICEL® has been leading the battery market for more than 30 years, with R&D center in Canada and Taiwan and manufacturing plant in Taiwan. E-One Moli offers competitive advantages to customers in terms of design engineering, applications testing and turnkey battery system solutions in power applications including vacuum cleaners, ESS, EV, military and aerospace. E-ONE MOLI ENERGY known customers are Milwaukee (TTI), BMW Mini E, NASA, UBER Elevate, etc..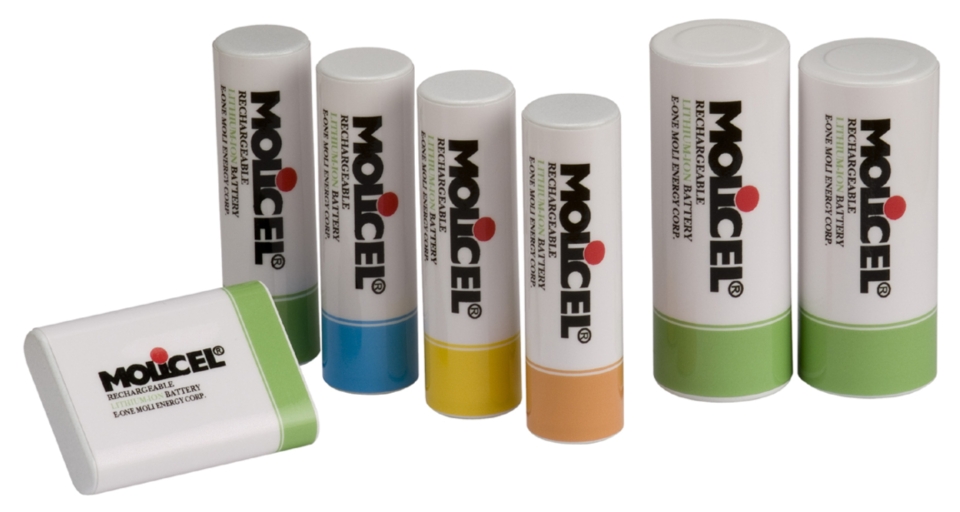 E-ONE MOLI ENERGY offers ultra-high power, high capacity, long lifecycle and low operating temp.. (photo provided by E-ONE MOLI ENERGY)
MOLICEL®, the renowned lithium-ion battery brand announced grand launch of new high power battery which creates major lead cylindrical product for high power (up to 35A/45A discharge) and high capacity (4200 mAh) demand applications. With same advanced technology used by Tesla/Panasonic, MOLICEL®'s NCA cathode formula out beat performance of mainstream NCM by presenting better energy density; plus the patent electrolyte, MOLICEL®'s products offer superior discharging capability in extreme environmental temperature down to -40 Celsius and excellent life cycle. INR-21700-P42A is endorsed by key customers including Uber Elevate, cordless vacuum cleaner makers and power tools major brands.
Apart from MOLICEL®'s featured high power cells, medium power cells such as INR-21700M50A and INR-18650-M35A are also highly approved in power tool & garden tool applications.
Reacting to strong demand from multiple markets, MOLICEL®'s production capacity is expanding steadily to 1.5GWh in 2019, 3.0GWh in 2021.
The firm hopes to attract and interact more with the U.S. market through its exhibiting at the 2019 National Hardware Show at Booth No. 1818. Contact
E-ONE MOLI ENERGY
via at E-mail: service@molicel.com or through their website www.molicel.com.tw.