The 2019 Taipei AMPA 6-in-1 show congregated at Nangang Exhibition Center Hall 1 and 2. The shows wrapped up on April 28, having attracted roughly around 7,000 domestic and foreign buyers to the event to search and procure. This year's show theme is an extension of the continual tech trends in the industry – "Motorization, Electrization and Intelligentization," and the promotion of more matured new automobile technology.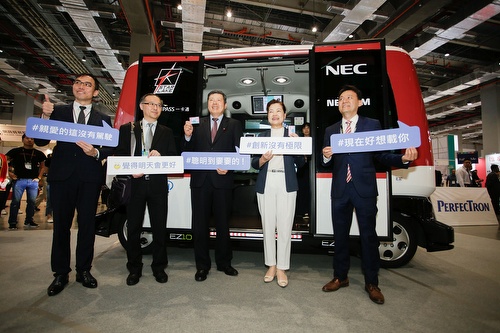 Taipei AMPA showcases electric and smart-enabled electric buses. (Photo courtesy of TAITRA)
Show Info
The 6-in-show is made up of Taipei AMPA for auto parts, AutoTronics Taipei, Taiwan ITS, Taiwan EVS, Taiwan Motorcycle and Taiwan Car Tuning, boasting the attendance of 1,340 exhibitors using up a whopping 3,750 booths, making this year the biggest in the shows' history.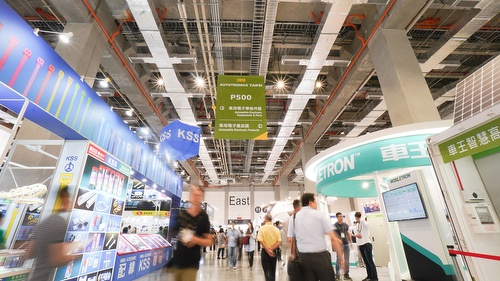 The show saw 1,340 exhibitors attending the show and using up 3,750 booths, surpassing the previous edition of Taipei AMPA. (Photo courtesy of TAITRA)
Hosted by Taiwan External Trade Development Council (TAITRA), the show offers the most inclusive and comprehensive platform for auto parts and related industries to procure the latest products and biz news. Taipei AMPA revolves around industry big-names exhibiting auto parts like engines, suspension systems, transmissions, brakes to auto lamps, batteries, motors and Internet of Vehicle applications.
As the traditional auto parts industry continues to keep pace with new technology advancements by rolling out trend and consumer demand-adhering products, big-name companies like Tong Yang Industry and Gordon Auto Body Parts for body collision parts, Depo Auto Parts, Sonar Auto Parts and Eagle Eyes Traffic for auto lights, Hsiang Lun Int'l and Tong Hong Auto Parts for engine parts, Enterex International for engine radiators, Hwang Yu Auto Parts for chassis parts, Nan Hoang for brakes, ANTRC Industrial and Jing Chern Electronics for performance parts, Ko Chou Enterprise for truck parts, Hu Lane Associate and Jeesoon Terminals for auto-use terminals. These companies are all considered heavyweights in the industry, representing how Taiwan's auto parts companies are still closely interlinked with the market despite the vast technological advancements the industry has made.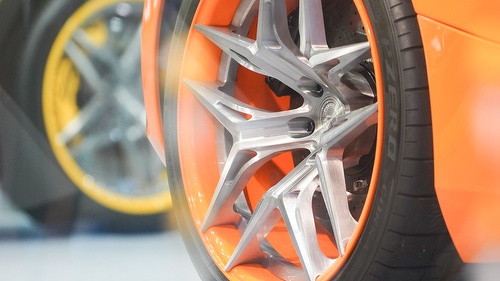 The show provides the best procuring platform for buyers, allowing them to see and approach products on-site and make biz decisions on the spot. (Photo courtesy of TAITRA)
Market News
TAITRA President Walter M.S. Yeh said Taiwan's auto parts exports achieved USD$7 billion in 2018. As Taiwan is renowned for its quality services and products, hence the "Made in Taiwan (MIT)" brand, has become a benchmark thanks to years of cultivating the brand. The MIT brand is among the primary reasons why foreign buyers flock to Taipei AMPA and partner shows, which shows how it has helped increased Taiwan's competitiveness in the auto parts industry.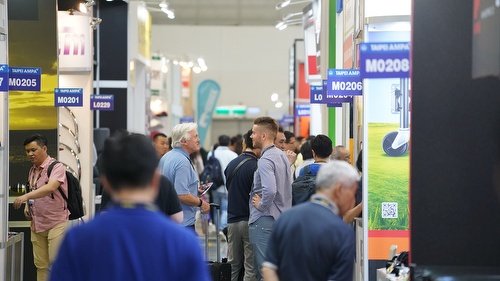 On the other hand, Taiwan Electrical and Electronic Manufacturers' Association Chair Winner Yu pointed out that the semiconductor industry is also a huge partner in supporting the entirety of Taiwan's auto parts industry. With the government promoting autonomous-related laws, Yu is optimistic that the future for Taiwan's electric vehicles and smart electronics is paved for a spot in the growing industry.
Notable Exhibitors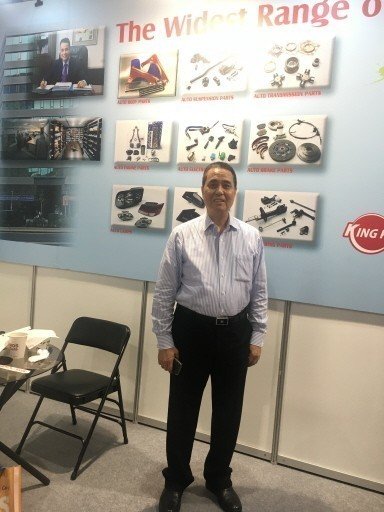 Superman Motor Chairman Hsieh says they sell to global markets via the Internet. (Photo provided by CENS.com)
Superman Motor Industrial has attended 20-plus editions of Taipei AMPA and primarily offers auto parts for Japanese and Korean vehicles. While their products are not the cheapest on the market, Superman Motor has chosen to stake their business model on less quantity but vast diversity of products, which has become the firm's biggest competitive point, allowing them to compete globally. Also, Superman Motor is capable of offering customized services, as well as keep pace with ever-changing trends by mailing product lists to their clients each month, enabling the firm to quickly ship the newest products off their shelves.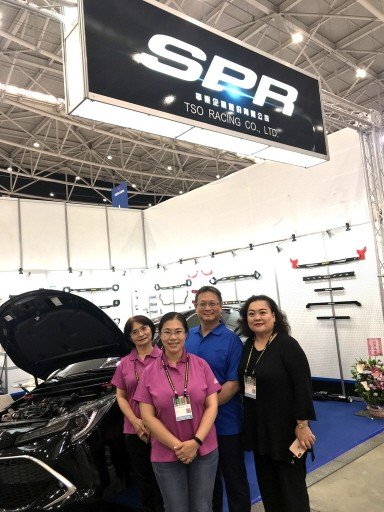 TSO Racing Co. General Manager Tso Pei-chen (second from right) and Asia-Pacific Region General Manager Tso Tsai-li (first from right) says their brand "SPR" of strut bars are widely recognized and trusted by buyers. (Photo provided by CENS.com)
Also, another notable company is TSO Racing Co, which focuses on manufacturing automotive tuning parts, such as designing and making engine compartments and chassis reinforcement parts. The firm markets its products worldwide under the brand "SPR," and takes in OEM and ODM orders, too. Aside from working with traditional materials, TSO Racing also rises up to challenges by manufacturing using special materials like 7075 T6-series wrought aluminum to make auto parts.