In a bid to help buoy domestic firms in light of the trade tensions between China and the U.S., the government has state-owned firm China Steel Corporation (CSC) to pull more resources in helping Taiwan's fasteners industry.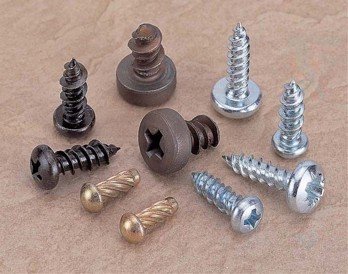 photo provided by CENS
CSC Chairman Wong Chao-tung said on May 7 that CSC's third quarter prices will play a pivotal role in bolstering industry competitiveness. Ministry of Economic Affairs Minister Shen Jong-chin, on the other hand, pointed out that aside from CSC's existing resources, lower grade materials should be imported from Ha Tinh, Vietnam, to give Taiwan's fasteners industry a push.
In 2018, Taiwan's fasteners industry value reached NTD$156.3 billion. As an export-focused industry, the fasteners sector exports 1.67 million metric tons a year, amounting to over 80 percent and valued around NTD$1.563 billion, Metal Industries Research and Development Centre Project Manager Chen Chien-jen said. He pointed out Taiwan boasts 1,611 fastener factories, equaling to 34,000 workers in the industry, which is primarily comprised of small and medium-sized enterprises. Case in point: 75 percent of fastener factories hired only 20 people at most and much of those factories are concentrated in Gangshan District and Luzhu District in Kaohsiung.
Shen, speaking at a seminar discussing ways to boost the fasteners industry's competitiveness and value, pointed out Taiwan's fasteners firms had a hard time obtaining orders from the fourth quarter last year to this year's second quarter, prompting industry leaders to consider alternatives to increasing business for the third quarter.
The economics minister has already talked to Wong of possible strategies to bolster fastener prices in the industry, such as allowing lower-grade materials to come in from Vietnam. He believes this would allow the market to segregate on its own, as clients would be able to quickly differentiate material quality.
Wong pointed out the difficulties in the fasteners industry are well perceived, as the industry originally performed well during last year's fourth quarter. However, the situation turned worse as trade tensions between China and the U.S. prompted the latter to impose Section 232 Tariffs on Aluminum and Steel. This led to China to increase their exports to the U.S. ahead of the deadline in which tariffs would come into effect, thus hindering Taiwan's ability to export their own products to country.
At the same time, Taiwan also met competition in Europe as China's aggressive pricing led to a freefall for Taiwan's fasteners prices for three consecutive quarters, especially in this year's second quarter, traditionally an abundant season for business.
Wong stressed that the economics minister has advised him to consider the bigger picture, as opposed to just looking after CSC's clients. Discussions were already underway between CSC and Formosa Ha Tinh Steel Corporation Chairman Chen Yuan-cheng.