German Machine Tool Manufacturers Eye on Vietnam

According to Marko Walde, Executive Director of the German-Vietnamese Chamber of Foreign Trade and cooperation partner for the second VDW (Verein Deutscher Werkzeugmaschinenfabriken – German Machine Tool Builders' Association) Symposium in the Mekong Delta, Germany and German products enjoy an excellent reputation in Vietnam. The country is a vital element in the global supply chains, meaning its manufacturers must become competent on the international market, both in terms of price and quality. Accordingly, sophisticated production technology is in strong demand. Machine tool consumption, an indispensable indicator of the industry's modernization efforts, is anticipated to soar by 8.2 percent in 2019.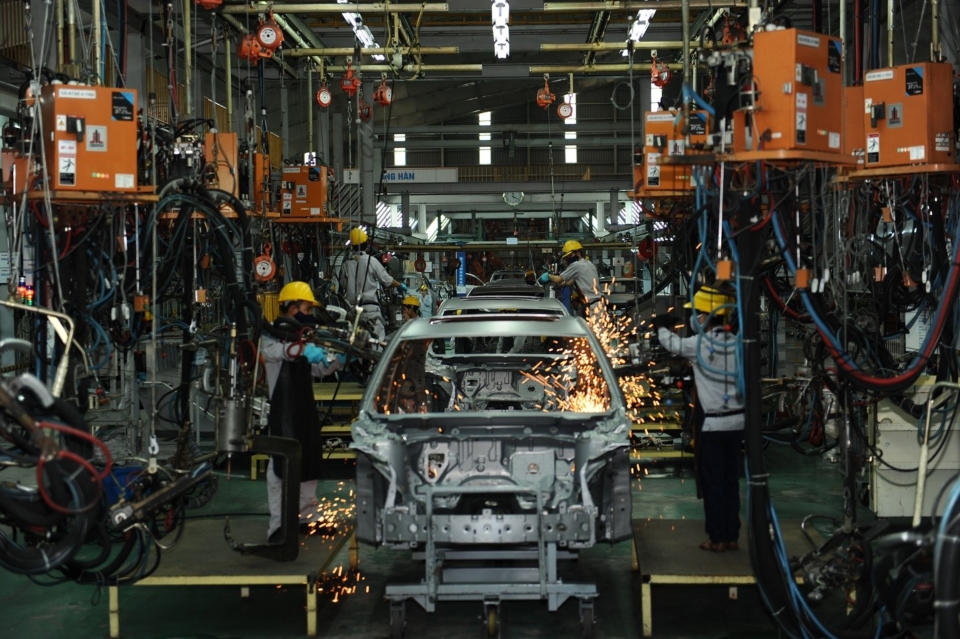 Nevertheless, local manufacturers have so far only been able to produce simple devices and rely on imports of machine tools. Since 2014, German machine tool exports to Vietnam have risen by more than 150 percent, with a 215 percent increment in 2018 alone. In addition, orders from Vietnam have more than tripled recently. In view of the great potential of the Vietnamese market, German manufacturers must take urgent action if they want to share in the Vietnamese boom.
To arm local and international manufacturers with brand new opportunities, METALEX Vietnam 2019, which will be organized from 11 to 13 October, 2019 in SECC, Ho Chi Minh City will act as a bridge to connect leading industrialists in machine tools and metalworking industry. Over 200 brands from 20 countries will be brought to the show, creating a platform that enables visitors to witness the latest innovations of technologies and solutions. Apart from sourcing the groundbreaking products, manufacturers will have a chance to leverage their knowledge at concurrent forum and conference, strengthen their customer relationships and build the foundation for lasting business partnerships.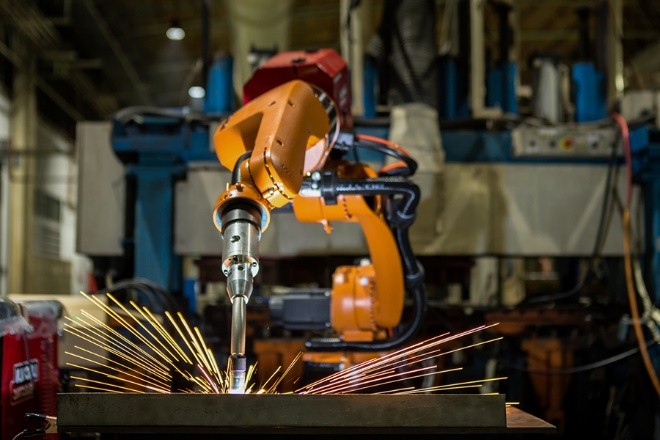 METALEX Vietnam 2019: More Impactful with Welding Vietnam
This year, we will proudly introduce "Welding Vietnam" which is to be co-located with METALEX Vietnam. The show promises to be an all-in-one platform for Vietnamese and overseas industrialists to discover the most up-to-date techniques and solutions in welding industry. Come see the best of the best in the only international exhibition specializing in welding & cutting materials, equipment, and technologies In Vietnam!
For more information about Welding Vietnam, please contact:
Tel: (+84) 286 287 3355 (Vietnam)
(+66) 2686 7299 (Overseas)
Email: weldingvietnam@reedtradex.co.th
Tokyo SME Confirmed for METALEX Vietnam 2019
Satisfied with last year's results, Tokyo SME Support Center has signed up to join the 2019 edition of METALEX Vietnam. The Japanese Pavilion will organize a Business Matching Event that is promised to attract an impressive turnouts of Vietnamese participants seeking partnerships with Japanese enterprises. If you are from a local company and would like to build strong relationships with Japanese firms, do not miss out the event!
International Pavilions Bring Key Leading Players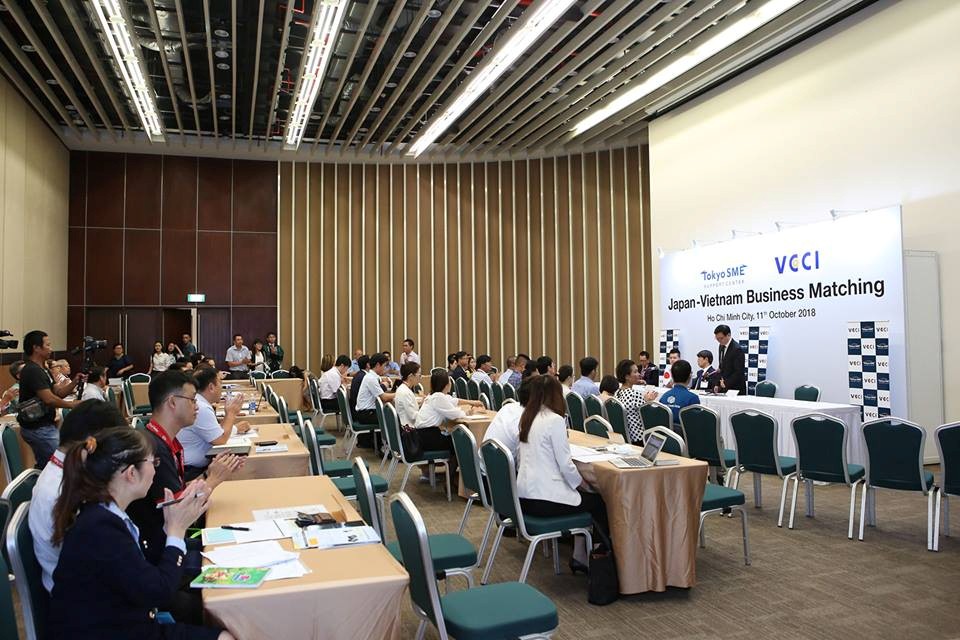 Not only Japanese pavilion, but also other international pavilions from competent countries in terms of machine tools and metalworking industry, such as China, India, Korea, Singapore, Taiwan, and Thailand will attend METALEX Vietnam 2019. It illustrates that the event is truly one of the most leading international exhibition in Vietnam for production upgrade and worth a visit for all thinking-forward manufacturers.
Exhibitor List
Mingle with these renowned enterprises and even more at the show.
METALEX Vietnam 2019
310EXPRESS COMPANY • ACT INTERNATIONAL,INC • B&B SOLIMEC CO., LTD. • BEIJING EASTYIDA INTERNATIONAL EXHIBITION CO.,LTD. • CDC PNEUMATICS • CMEC INTERNATIONAL EXHIBITION CO.,LTD. • ECOSEAL CO.,LTD. • EUNSUNG CO.,LTD • FACILITY HANOI CO., LTD. • FSI VIETNAM CO., LTD • GREENPLUS VIETNAM CO.,LTD • HANSUNGBOLT VINA CO., LTD • HELMUT FISCHER VIETNAM CO LTD. • HEXAGON METROLOGY (THAILAND) LTD. • INTERSPRAY CO.,LTD • INTERTOOL TECHNOLOGIES CO., LTD. • I-ROBO CO., LTD. • ITO VIETNAM CO., LTD. • JIANGSU HIGH HOPE CONVENTION & EXHIBITION CORP. • KANEKO SANGYO CO., LTD. • KANETSU VIETNAM CO., LTD • KATSURA COMPANY LIMITED. • KCE INC. • KINGS BRITE CO., LTD. • KSMC VIETNAM JOINT STOCK COMPANY • KYOSEI FACTORY (THAILAND) CO., LTD. • LOI UY TECHNOLOGY CO., LTD. • LUBE VIET NAM SERVICES COMPANY LIMITED • LUNG KEE METAL LIMITED • MAY CASTING CO .,LTD • MECOLPRESS S.P.A. • MIDA PRECISION MOLD CO., LTD. • MITUTOYO VIETNAM COMPANY LIMITED • MOTUL • NAMSON TECHNOLOGY - ENGINEERING CO., LTD • NUOVA C.U.M.E.T. SRL • OHTA VIETNAM CO., LTD • OPTIMUS PACKAGING CO., LTD. • ORBIT FASTENER COMPANY LIMITED • ORISTAR CORPORATION • PHU AN BINH TECHNOLOGY CO., LTD. • PIE TRADING CO., LTD. • PLB VIETNAM CO., LTD. • PSTEK CO.,LTD • SEEK INTER CORPORATION LIMITED • SHOWA DENKI CO., LTD • STAND DRAGON TECHNOLOGY CO.,LTD. • TAEWON PRECISION COMPANY • TAKAMATSU MACHINERY CO., LTD. • TAKEI COMPANY LTD. • TEXEL-SEIKOW VIETNAM CO., LTD • THAI POLYMER SUPPLY CO., LTD. • TOYODA MACHINERY S.E. ASIA CO., LTD. • TRI VIET TECHNICAL CO.,LTD • TU MI CHI CO., LTD • WATARI TOKUGAWA WELDING INDUSTRY • YOSHIMOTO FACTORY CO., LTD • YUASA TRADING VIETNAM CO., LTD
For more details and pre-registration form, please contact:
Tel: (+84) 286 287 3355 (Vietnam)
(+66) 2686 7299 (Overseas)
Email: metalexvietnam@reedtradex.co.th.
Website: https://www.metalexvietnam.com/
Welding Vietnam 2019
ABB LTD. • ANH DUONG TECHNOLOGY SOLUTIONS CO., LTD • CMEC INTERNATIONAL EXHIBITION CO.,LTD. • TAN THANH M.E CO., LTD. • WELDFAST UK LTD
(As of June 11)
Stay Tuned and Connect with Us
Follow us on Facebook and Zalo to never miss any hot industry news and keep informed of the show.
https://www.metalexvietnam.com
https://www.facebook.com/metalexvietnampage/