Jeou Da Rubber Co., Ltd. is a manufacturer and OEM supplier of automotive rubber components and industrial rubber products with over 50 years of experience in the market. In the early stages of its business, Jeou Da focused on the domestic market by collaborating with wholesalers and resellers, allowing their rubber products to quickly expand into service centers and material shops around Taiwan. Jeou Da currently provides five thousand types of products on the market at present.
 
Jeou Da has persistently tested the products and gradually directed their focus to overseas markets. Having accumulated partnerships with hundreds of dealers and traders, it has successfully expanded their products and brand to the global market. Although Jeou Da faced international competition in the aftermarket sector and plunging profits in the wake of China's rise in the past decade, the firm has shown faith in its products and technology by expanding their investment into Jhunan Industrial Park in 2017.
 
General Manager Chang Chi-chi noted since Jeou Da is a traditional firm in the rubber industry, they would require a different mindset in hopes of a successful rebranding campaign. Thus, after years of evaluation and planning, Jeou Da decided to relocate their factories, expand the production line, and introduce more manufacturing equipment in the new facilities, including surface treatment equipment. Also, in a bid to effectively control the products' quality and reduce costs, Jeou Da added a stamping department and strengthened the computerization of mold equipment to facilitate the most comprehensive manufacturing process.
 
Sales Manager Chang Yu-chen pointed out that their export markets tend to prefer the procurement of high-variety but low-volume products. With a rich domestic sale experience and an optimized warehousing system, the firm has a wide range of quality products and the ability to offer prompt delivery. The stability and R&D ability have become factors recognized by their clients, and ensuring continual trust in the partnership. In the meantime, Jeou Da continues to place emphasis on environment protection, low-carbon efforts and keeping pollution at the minimum in the manufacturing process.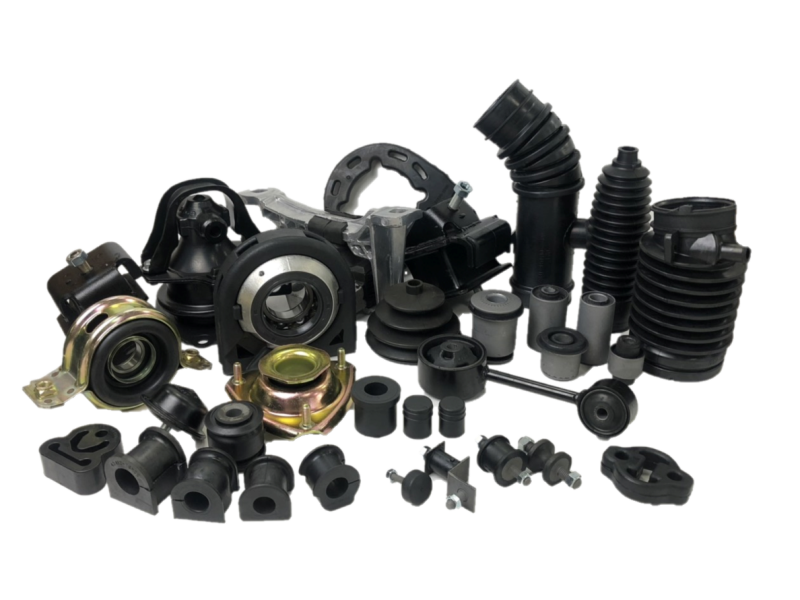 Jeou Da Rubber Co.,Ltd.
Address:  No. 366, Hexing Road, Zhunan Township, Miaoli County, 350
Tel: 886-3-758-4200
Website:www.jeou-da.com.tw