All kinds of fuel filters, air filters, oil filters, transmission filters and filter elements
Established in 2001 in Taiwan, Deusic Autoparts Co., Ltd. professionally manufactures and distributes fuel filters for automotive use, having expanded their market reach into Asia, Europe, and America. With two production lines in Taiwan, as well as an approximately 3,300 square-meters warehouse and distribution center, Deusic offers a diverse inventory to fulfill clients' needs. All Deusic's products are certified according to TS16949 and ISO 9001 standards for quality assurance, making Deusic fuel filters defect-free in terms of materials and workmanship. Moreover, the quality control in place far exceeds even those found in OE factories.
 
Deusic regards their competitive edge on the market as such: diverse product specifications, strict quality assurance, on-time delivery and competitive prices, which allows buyers in turn to maintain competitiveness in local markets. With years of an accumulated product database, Deusic has surpassed other manufactures with a cross-reference system housing complete product lines of automotive fuel filters for American, European, and Asian passenger cars and light trucks with over 500,000 reference numbers and 3,000 brands, storing over 5,000 models of filters in its inventory. Deusic products are offered in bulk, unlabeled, or unit box packaging with private labeling options to suit customer's needs.
 
Worth mentioning is how Deusic became one of the first manufactures to establish a free replacement policy as long as the filters are properly installed and replaced in accordance with the vehicle manufacturer's guidelines. Any filters proven defective during the specified service life will be replaced free of charge.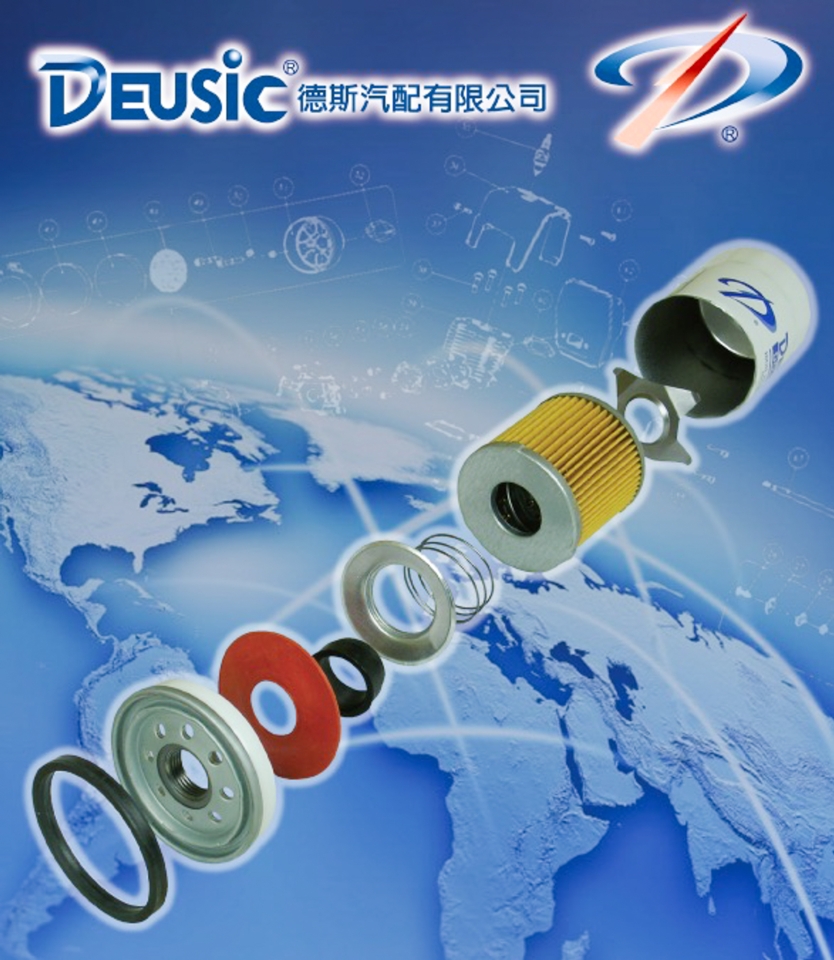 Deusic Auto parts Co., Ltd.
271-26, Nandong Rd., Pingzhen City, Taoyuan County 324, Taiwan
Tel: 886-3-439-7126/8
Fax: 886-3-439-7228
E-Mail:  sales@deusic.com
Website: www.deusic.com