Tsan Hsin Industrial Co., Ltd. manufactures a wide range of hydraulic vertical broaching machines thanks to years of experience in producing and integrating mechatronics technology. The firm provides consistent, high-accuracy performance, and user-friendly machines that are highly productive, all the while boasting high precision in producing processed components for automobile parts and motorcycle parts.
 
Tsan Hsin boasts over 20 years of experience and know-how in manufacturing a variety of hydraulic broaching machines. The firm's hydraulic broaching machines are quality, time-saving, labor-saving, and finely processed. For the best and efficient performance, Tsan Hsin has made the machine easy to operate with fast changeover of tools, making it capable of completing one workpiece in as short as 30 seconds. These hydraulic vertical broaching machines are precisely made and the structures are robustly constructed to minimize vibration during broaching operation, so as to produce products with minimum error. Moreover, in consideration of user-friendly capabilities, Tsan Hsin has designed a wide working area into the machine for easier operation.
 
Tsan Hsin's hydraulic vertical broaching machines are all equipped with automatic stop devices on the sides of the hydraulic cylinder and designs to prevent cooling oil leakage. The structure is ergonomically designed, allowing operators to easily adjust their operation positioning. The machines are applicable to many industries, including industries in auto and motor parts, such as gears and braking systems, bicycle components, boats' propellers and rudders, computer parts such as heat sinks. Other fields include recreation like exercise and paintball guns, or hand tools, such as opening wrench , fasteners, linear rail systems and gear racks.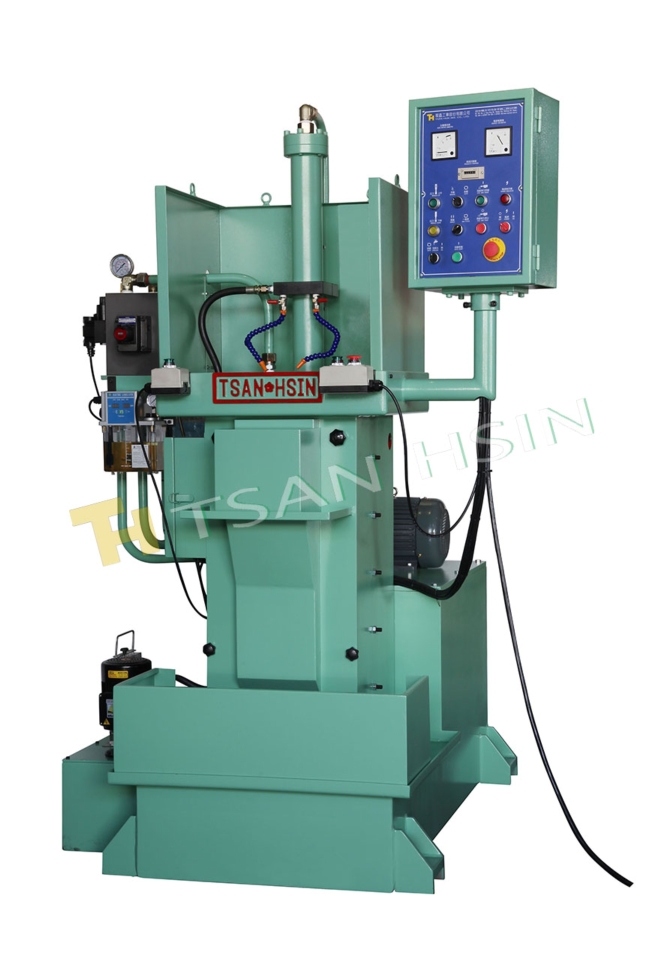 Tsan Hsin Ind. Co., Ltd.
No. 326, Yung Ping Rd., Sec. 2, Taiping Dist., Taichung City, Taiwan 411
Tel:886-4-2275-5811
Fax:886-4-2270-0800
E-mail: tsanhsin@tsan-hsin.com.tw
Website:www.tsan-hsin.com.tw