Offers assorted auto accessories, parts and stamped hardware including hinges, latches, suction cup hooks, seatbelt buckles.
Homer Hardware Inc. is a specialist manufacturer of metallic parts, including hinges, latches, pulls, handles, knobs, towel holders, D-rings, suction cup hooks, seatbelts, seatbelt buckles, and many other stamped hardware items for automotive, furniture, and bathroom applications. Any customization can be tailored such as designing the product blueprints and molding.
 
As an experienced OEM and ODM supplier, Homer also welcomes custom orders, thanks to its capabilities with the most advanced production facilities including precision punch presses, CNC machinery, and 20 to 400-ton heavy-duty stamping presses, which offer efficient development for tooling and manufacturing.

Homer's strong capability in developing molds through operating the latest technology of linear cutters and PC-based electric discharge machines, has allowed the firm to achieve precision mold positioning and production. This is advantageous for the firm as it signifies the firm's capability to meet client needs upon demand in a competitive market.
 
The company has also utilized its expertise to diversify its production into auto parts and related industrial parts, which are made of various materials, including steel, stainless steel, zinc, plastic, and aluminum. Also, with carrying out stringent quality inspection measures, the company was certified with ISO 9001 standards as a world caliber OEM.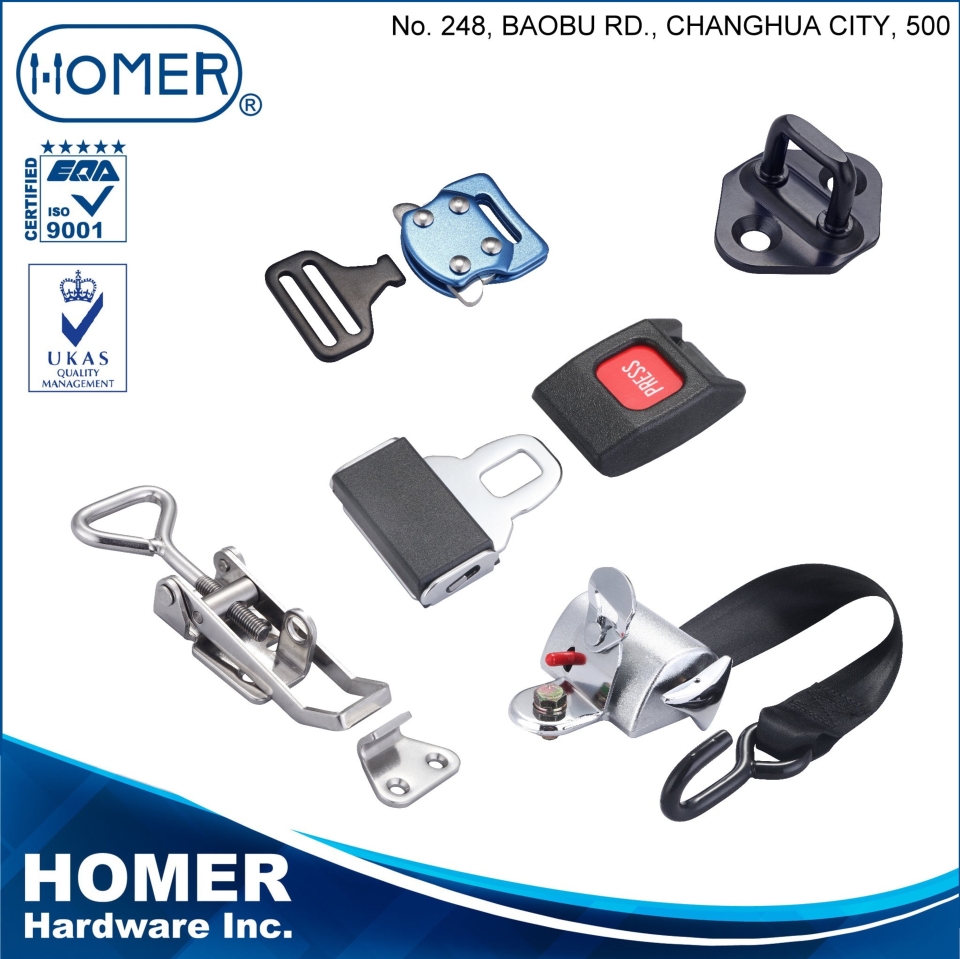 Homer Hardware Inc.
No. 236, Papu Rd., Changhua 500 Taiwan
Tel: 886-4-727-3349
Fax: 886-4-724-6499
E-mail: 888@homer888.com.tw
Website: www.homer888.com.tw