Blacksmith Metal Co., Ltd. specializes in Steering System, Transmission System, Metal Forming & Processing, Forged Hardware Parts for over 20 years. BLACKSMITH was certified and qualified with IATF 16949 last year.

BLACKSMITH maintains a "people-oriented, customer first and best quality" business philosophy. The company manufactures products with dedicated skill, while aiming to satisfy their customers with a service-oriented mindset by maintaining product quality.

After continuous improvement and development, BLACKSMITH also handles customized OEM products and supplies to OE and AM markets domestically and overseas in regions such as Europe, North America, Asia and more. The company is able to supply 0.2kg- 20kg of forging parts with production capacity output around 3500 tons yearly. Such an engineering capability is based on their ability to offer product design, mold engraving, forging, shot blasting, heat treatment and machining.

Featured products of BLACKSMITH are automotive parts, motorcycle parts, hand tools parts and hardware parts, such as ball joints, center links, control arms, tie rod ends, Idler arms, tow hooks and benches.

BLACKSMITH's overall goal this year is to showcase their professional products to a greater audience. Quality is one factor that BLACKSMITH will always uphold and will always provide clients the best quality products and services with more competitive prices.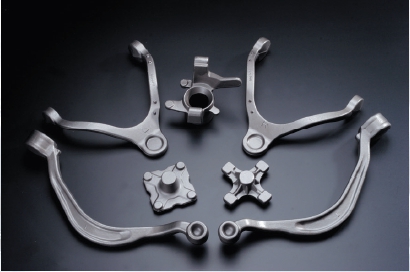 Blacksmith Metal Co., Ltd.
NO. 29, Kegong 8th Road, Douliu City, Yunlin County, 64064, Taiwan
TEL:886-5-551-9777
FAX: 886-5-551-7987
Email: salesbks@blacksmith-forging.com.tw
Website: www.blacksmith-forging.com.tw