Concentrated on R&D, after-service and production, the Taiwan-based Airboss Air Tool Co., Ltd., a world-caliber supplier of pneumatic tools, which specialized in manufacturing compacted, light-weight, user-friendly pneumatic tools, high safety.
The products are made with magnesium alloy and many specialties as lightweight, high precision, high rigidity. They are not only eco-friendly materials and can be recycled and protect our Earth. They are user-friendly, making customers more comfortable.

The only patent extends the products life's span for 100%. It reduces not only the cost but also 20% weight. Reducing tiredness helps improve production capacity. In response to bicycle and automobile locomotive assembly, the needs of pneumatic tools greatly increase. The company has built a sound line of advanced machinery, including CNC (computer numerically controlled) machining centers, milling machines and punching machines, in house, and skillfully applied state-of-the-art technologies, such as vacuum casting, in production. The company stressed that most of its machinery is imported from Japan, Switzerland, Taiwan, and globally certificated. As the company netted the award in 27th Taiwan Excellence Awards in 2019 and China Excellence Awards in 2012. Airboss has many patents in many countries and recognized by many innovation trade fairs

The worth mentioning highlight is that Airboss invented the shortest pneumatic tools in the world which is only 84 centimeters, 35% shorter compared to other products on the market. It is a huge achievement in the industry while normal products could only shorten 3 % to 5%.

The products of Airboss has reached globally and Airboss attended leading hard ware and auto component exhibition, which is also deeply loved by Japanese, American, and European users. In addition, by INA PAACE Automechanika Mexico, they maintained a good relationship with clients, launching new products, targeting Latin America and North America market.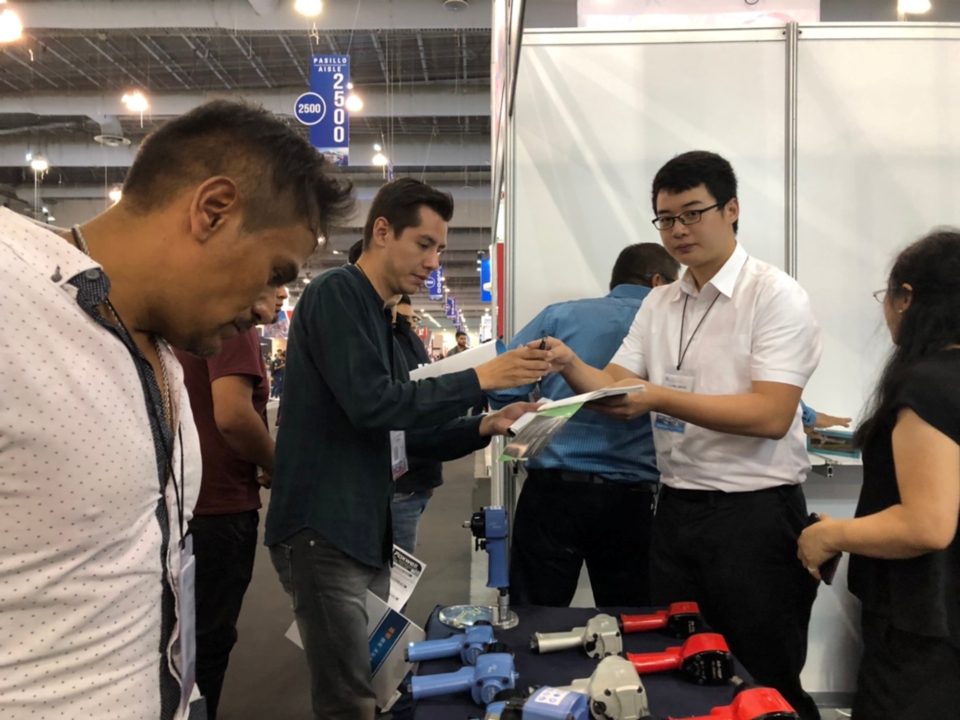 Pneumatic tools Airboss invented attracted buyers attention in exhibitions (photo courtesy of CENS.com)
Website: http://www.twairboss.com/
Tel: (04)2451-1968