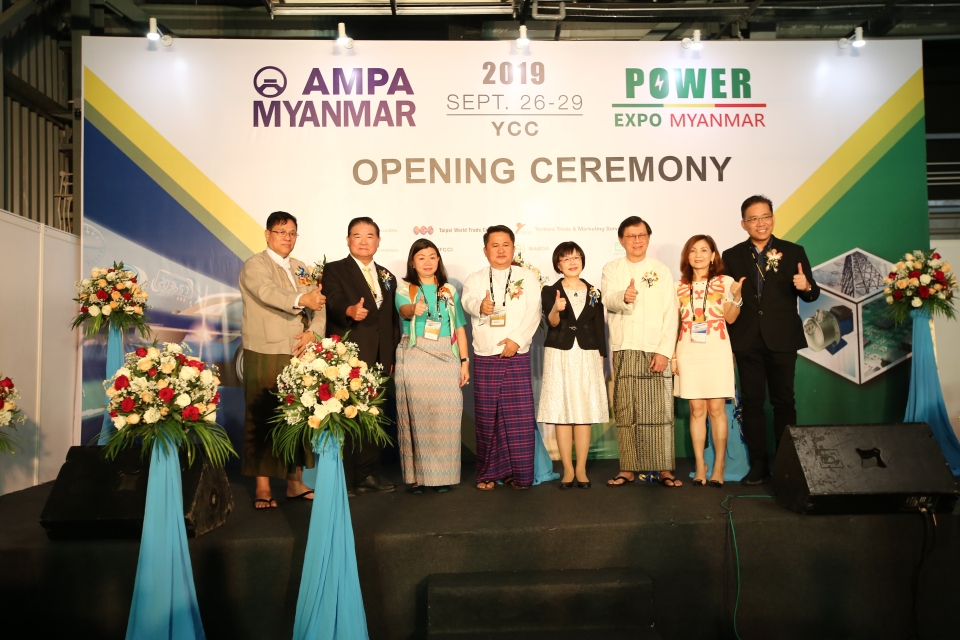 Fasten your seatbelts for the accelerating future of the auto parts aftermarket
Yangon, Sept. 26, 2019: The seventh edition of AMPA Myanmar (Myanmar International Auto Parts, Accessories and Motor Show) and POWER EXPO Myanmar (Myanmar International Electrical, Electronics and Electric Power Equipment Fair) were held at Yangon Convention Center, Yangon, September 26-29.
The twin shows serve as the regional procurement platform that showcases quality and innovative auto parts and power equipment products from eleven countries, including Taiwan, Germany, Japan, Myanmar, Malaysia, Singapore, South Korea, Thailand, USA, Vietnam and China, which are represented by 125 exhibitors in 155 booths, and is likely to draw more than 3,000 visitors from Yangon and other areas of Myanmar.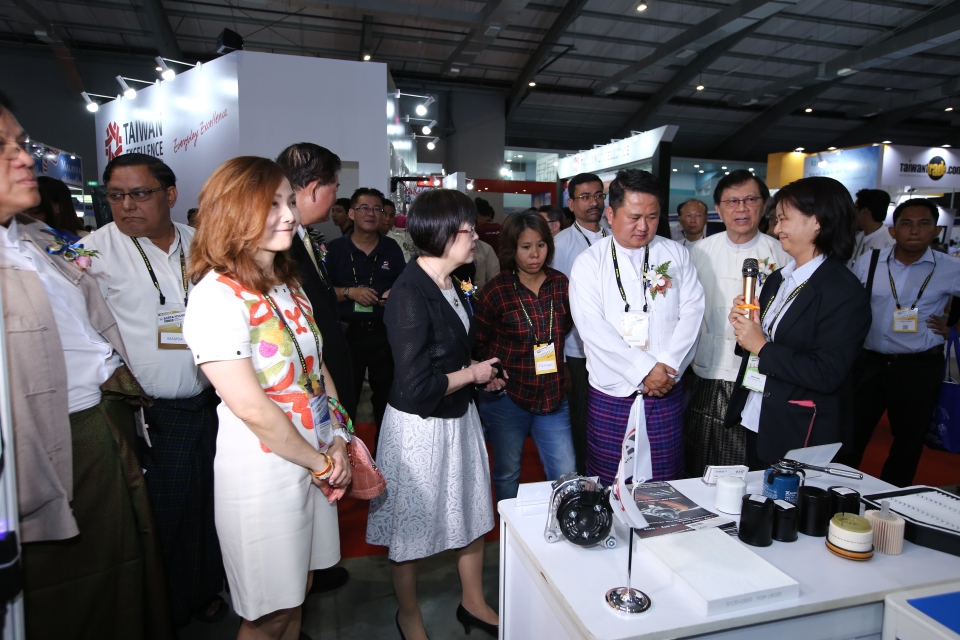 In response to soaring new vehicle purchasing rates in Myanmar, the organizers in cooperation with MAMDA (Myanmar Automobile Manufacturers and Distributors Association) launched the WHOLE VEHICLE AREA, displaying global vehicle brands like BAIC, NISSAN, SOUEAST and SUZUKI. Parallel events, such as seminars, workshops and a business networking dinner, provided even more opportunities for trade development and growth.
The dual expos demonstrate the latest products and technologies, with the most diverse and complete choice of auto parts and accessories, automobile electronics, solar electricity equipment and electronics equipment. Major exhibitors include: GOOD WILL INSTRUMENT, GOODTIME RUBBER, EXCELLENT PROFESSIONAL GROUP LTD., PAN ASIA INTERNATIONAL ENTERPRISE, CAN SOLOR INC., TA YA ELECTRIC WIRE & CABLE, and TAIWAN PRECISION GEAR CORP.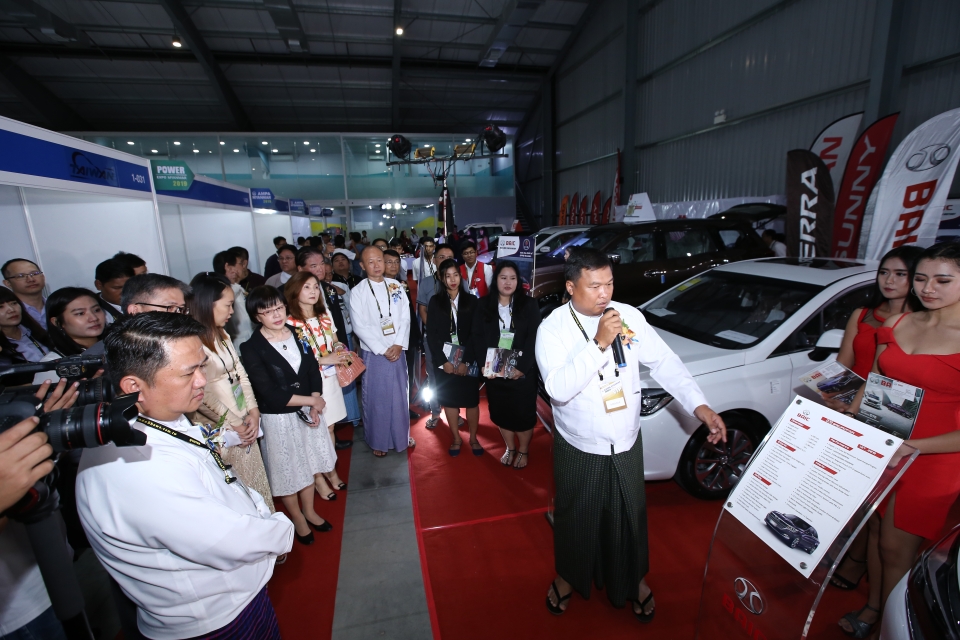 The Taiwan Excellence Pavilion will showcase 70 award-winning products from 19 Taiwanese brands which have been awarded the Taiwan Excellence Award. These products are recognized for their excellence in R&D, design, quality, marketing and Taiwanese manufacturing. Prominent products include Mobile NVR (Ever Focus), FK EURO and ELITE Series engine oil (FK Lubricant), Bubblingplus-Surprise Bottle (Her Sheng Chang/Red Ant Enterprise), and a network-connectable Table Water Dispenser (Buder).
The shows are being organized in conjunction with the Taipei World Trade Center (TWTC) and Yorkers Trade & Marketing Service Co. Massive target turnout is assured as they're supported by the Union of the Republic of Myanmar Federation of Chambers of Commerce and Industry (UMFCCI) and the Myanmar Automobile Manufacturers and Distributors Association (MAMDA).
Visitor Information:
Venue: Yangon Convention Center (lnya Lake Hotel Compound)
Address: 37 Kabar Aye Pagoda Road, Mayangone Township, Yangon
Date and Time: Sept 26-28 10:00 - 17:00; Sept 29 10:00 - 16:00
Show Space: 3,500sqm (Gross)
Exhibition Scale: 125 Exhibitors, 155 Booths
Exhibiting Countries: Taiwan, Germany, Japan, Myanmar, Malaysia, Singapore, South Korea, Thailand, USA, Vietnam and China
Visitors: 3,000 people (projected)
Admission: Trade Visitors and Professionals Only. Children under the age of 16 will not be admitted.