Poised as the leading trade hub for 'Made in Taiwan' hardware produced for international markets, the Taiwan Hardware Show (THS) gains new heights for its 19th edition this year. Presenting Taiwan's valued capabilities in producing top-grade hardware tools and high-value products with competitive prices sought by worldwide industry players and trade buyers, the exhibition brings together the country's top manufacturers with OEM, OBM and ODM specializations. For over three days from 17-19 October, the Taichung International Exhibition Center will house the complete spectrum of high-grade products for multi-sector applications available for direct orders.

Huang Hsin-te, chairman of Taiwan Hand Tool Manufacturers' Association said Taiwan is a world leader when it comes to contract manufacturing of medium- and high-end hand tools. Taiwan is the third biggest exporting country with approximately NTD$ 115.8-billion-dollar export production in Hand tool industry in the worldwide.

Affected by the U.S-China trade war, the U.S has promoted Taiwan to get redirect orders by imposing tariffs on China's suppliers. In the first half year in Hand tool, the exports have reached NTD$ 59.1 billion with an 3.8% increase compared to the same period last year. The overall production this year is expected to create a record high.

With concurrent seminars and industry conferences fronted by notable international industry experts and local trade authorities who will share deeper insights on Taiwan's hardware industry advancement. The THS Industrial Forum will bring spotlight on topics covering Taiwan's hardware industry influence in foreign markets such as Europe, USA, Indonesia, Vietnam and other countries. This forum aims to cultivate better understanding of the local and global hardware market conditions and opportunities. Ultimately, this year's edition is geared up to further promote Taiwan's attractiveness as an innovative and progressive hardware market that fulfils global buyers' demands with its trusted capabilities and quality business processes.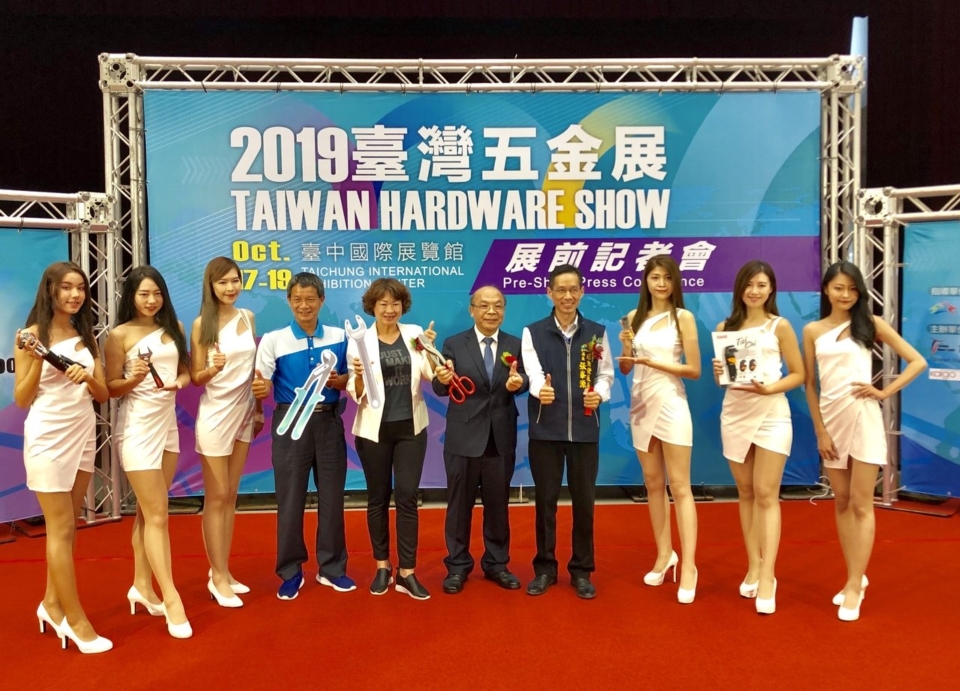 For over three days from 17-19 October, the Taichung International Exhibition Center will house the complete spectrum of high-grade products for multi-sector applications available for direct orders with 430 exhibitors, using 986 booths. (Photo photographed by Sung Jian-sheng)