■Huang Chi-ming

Since the establishment in 1976, Jyh Shinn Plastic Co., Ltd (JSP) has been manufacturing plastic fasteners and wiring accessories. It has more than 40 years of experience in plastic forming and mold design, constantly seeking quality and sophistication in products. Its fastener-related products include cable ties, cable and hose clamp, wire tie mount, automotive fasteners, and plastic fastener, etc. Cable tie is the main product of the company, accounting for 70% of total production profits.

JSP features cable ties because they have wider efficacy in applications in various industries such as heat stabilized cable ties on the automotive and motors market and flame retardant cable ties on the automotive electronics market and security cable ties on the transportation market. In a bid to refine its quality for clients worldwide, the firm introduces 3D CAD into product design and R&D to assist creative concepts. Buoyed by its machines, it can quickly assist clients to evaluate the feasibility of materializing their product concept and more importantly, it significantly reduces costs by 3D CAD drawings and 3D printings.

With 40-year experience in various plastic forming, it has successfully helped domestic and foreign clients make the best choice for R&D and alternative products, earning a positive feedback from the industry. In 1993, its main products acquired certification from UL safety regulations, and all products certified by the EU RoHS standard and obtained ISO 9001: 2015 certificate. All these efforts aim at the goal of becoming an "eco-friendly company", and so far JSP attainment has proved its endeavors in the quality upgrade. In response to environment-friendly regulations and emerging green materials, the company's R&D is going for "green products". Thus, it will focus on how to fully understand the properties of green materials during production and how to reduce the cost of samples.

JSP currently targets to expand its market in Europe and the U.S. While its operations in Europe focus on cable ties and wire accessories, operations in the U.S. focus on designing and developing fastener-related products. Recently the firm has vigorously expanded its territory in emerging markets such as Russia and Eastern Europe.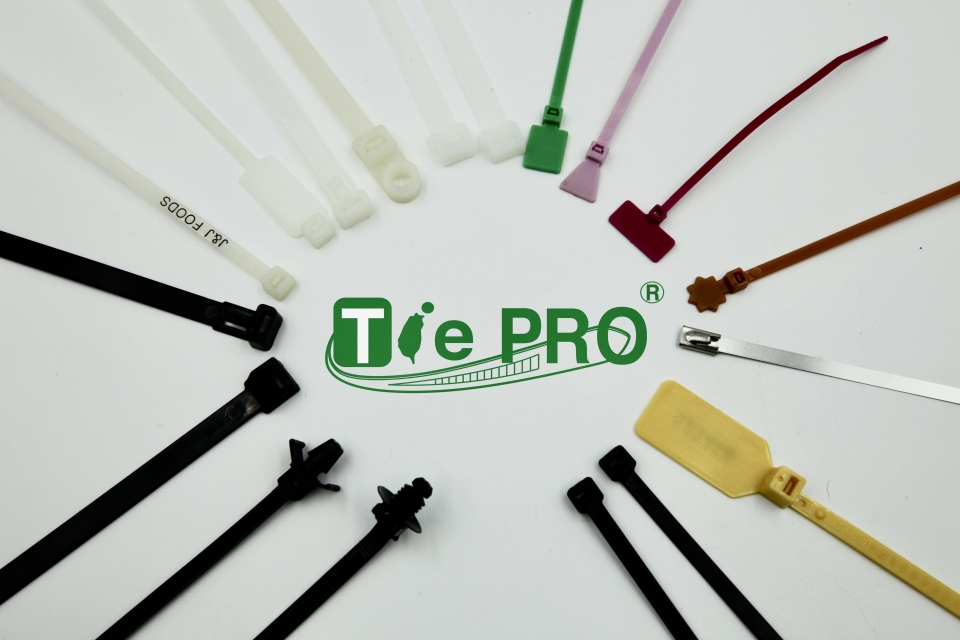 JSP offers a wide range of plastic fasteners and wiring accessories(Photo courtesy of JSP)