■Tseng Lung-nan

Equipped with a top-down supply chain, Hsin Yi Chang Industry Co., Ltd. is a company that has over 38 years of experience in vehicle visors and various precise acrylic molding. The firm markets its brand under "HIC" in Taiwan and many countries worldwide. HIC has been rolling out new vehicle visors, compatible with over 2,000 car models and types.

Hsin Yi Chang General Manager Chou Yuan-chung said with their firm's hands-on experience steadily accumulated over the years, they can manufacture high-quality vehicle visors at a good deal, garnering great user reviews. Currently, Hsin Yi Chang caters to companies like Ford, TOYOTA, MITSUBISHI and other as their designated PDI supplier, as well as domestic auto parts and accessories stores and automotive outfit suppliers. Clients can also order parts in selectable material like ABS.

In face of the highly competitive global market, Chou said the company will continue to operate its business from Taiwan and striving to expand its base globally, especially in such an era with blurred borders. Hsin Yi Chang has also been very active in participating in various auto parts trade shows around the world, in hopes of promoting themselves to global partners, as well as provide better, more varied product services to global buyers. Currently, thanks to years of hard work, the company has obtained access with numerous channels. At present, Hsin Yi Chang is looking to work with trade companies to boost sales. For more information, please access their website at: www.hic88.com.tw.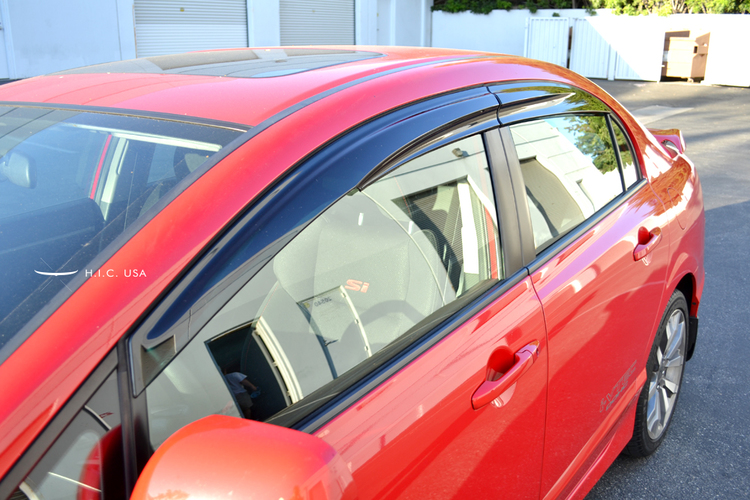 Hsin Yi Chang Industry Co., Ltd showcases their quality vehicle visors, which are designated products by global big names. (photo courtesy of Hsin Yi Chang)