■Hsiao Yung-le

Oil seals are primarily used to prevent lubricating oil from spilling out; something that Well Oil Seal Industrial Co., Ltd. (WSI) does especially well with high-quality manufacturing and durable oil seals. Their oil seals have passed certifications like ISO 9001 and IATF16949 for automotive industry quality management, which eliminates problematic products upon delivery, thus improving parts' quality.

Well Oil Seal takes a fully immersive role in its business: from product design, design drawing, plastic compounding, to dynamic testing of samples. The firm primarily provides auto suppliers quality parts by focusing on oil seal products for radial shaft seals, engine seals, wheel hub seals, agricultural machinery seals, bi-material seals, fiber reinforced seals, shock absorber seals, end caps, gamma seals/axial face seals and bonded seals.

General Manager Shih Wen-song said the firm has established its global standing through marketing under the brand of " WSI." WSI is a certified OEM factory for many global-known brands, as well as retaining a well-managed reputation among American buyers. To achieve rigorous quality control, Well Oil Seal uses quality rubber raw materials from Germany, Japan and the U.S., and investing in various automated production equipment, product inspection equipment, quality testing equipment. Such investments are to ensure that Well Oil Seal continues to offer domestic and international clients the best quality products and fastest delivery.

Well Oil Seal has already cemented its position as a top quality sealing parts supplier on the global stage, Shih said, emphasizing that the firm has prioritized developing markets around the world by not only attending multiple international automotive trade shows, but also leverage its strong background in the OE market by focusing on oil seals for trucks. Shih said the strategy has raked in great success, especially with a majority of inquiries coming from German buyers. The firm already has established stable relationships with many clients in the European region, buoying their confidence in the future of the aftermarket industry.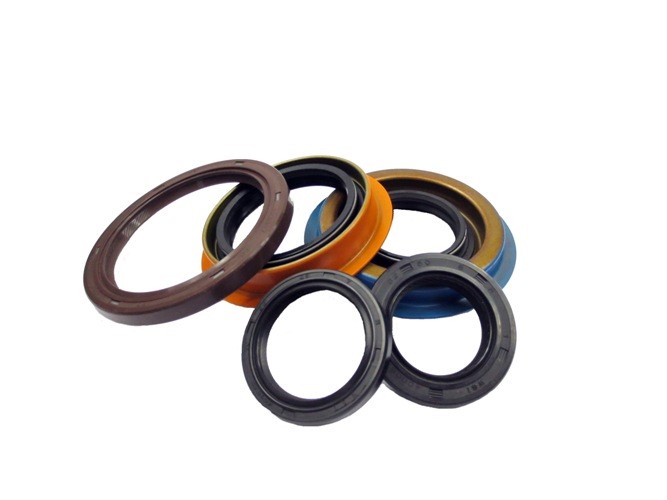 Well Oil Seal specializes to the production of oil seals, lip seal, wiper seal, o-Rings, which are applied for automobiles, motor mobiles, trucks, industrial machines, and tractors. (Photo courtesy of Well Oil Seal)