CHINA'S FASTENER INDUSTRY IS IN A PERIOD OF TRANSITION FROM 'LARGE' TO 'STRONG'
Fastener is the most widely used mechanical part in various sectors. After decades of development and accumulation, China's fastener industry has completed the transformation from small to large, and its output ranks the first in the world now. However, how to produce high quality fasteners to meet new needs of application markets has become a new challenge.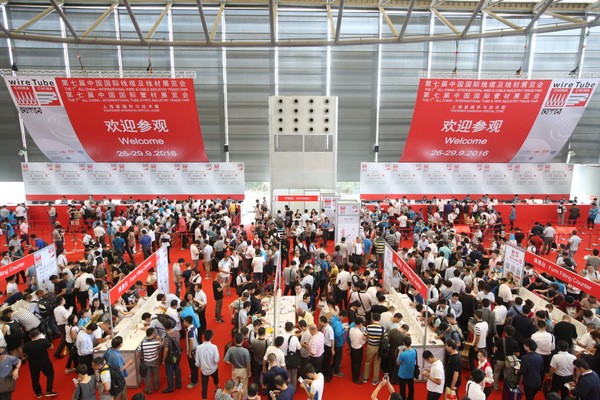 With the supply-side structural reform in China, the space of high-end fastener market is getting larger. Industries like 5G network, advanced biological and medical equipment, aerospace, rail transit, marine engineering equipment, intelligent manufacturing, nuclear power, wind power, and eco vehicles need a large number of high-quality fastener products, which reflects the huge potential for market growth.
12 THEME HALLS PROVIDE 112,500 SQM EXHIBITION SPACE
Why Exhibit?
92% of exhibitors accepted that they benefited by attending Fastener Shanghai 2018.
Fastener Shanghai is co-located with the #1 show of wire and cable, tube and pipe products in Asia where customers and prospects from all over the world come to see you, the supplier.
Here suppliers like you will find more than 48,000 qualified eager buyers, looking for new sources and solutions to a myriad of manufacturing, processing and applications.
All in one place. All within 3 days of the expo. Reserve your booth space today!
Contact Us
Official show website: www.fastenertradeshow.net
China Fastener Info
Tel: +86-20-38861363
Fax: +86-20-38812687
Email: tradeshow@jzzfastener.net
Website: www.chinaFastenerinfo.net
Messe Düsseldorf (Shanghai) Co., Ltd.
Tel: +86-21-61698300-8373 / 8369
Fax: +86-21-61698301
Email: faye.wang@mds.cn / mary.cao@mds.cn
Website: www.mds.cn