Strong R&D and better products bring success to the company
Ever since founded in 1978, the Taiwan-based Chang Loon Industrial Co., Ltd. has been specialized in making wrenches, ratchet wrenches and related tools and accessories for nearly 40 years and promoted its newer ratchet wrench series, to underline its strong commitment to continuous improvements of functionality and quality.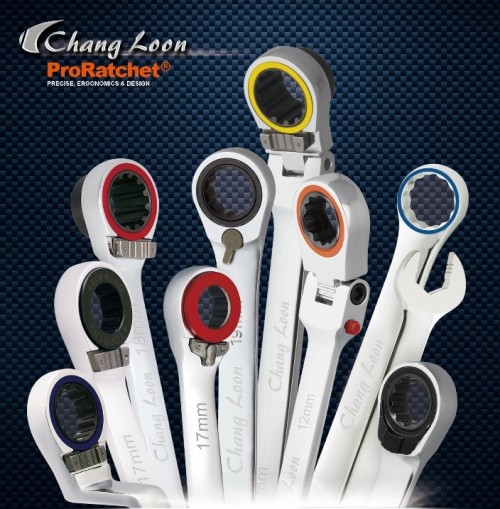 Made of high-quality steel with Chang Loon's time-tested techniques and undergoing special thermal treatment, the ratchet wrench series all highlight higher torque, stronger structural durability and longer lifespan than their predecessor models. Plus, the tools' ergonomic handles provide a comfortable grip, while light weight helps greatly reduce user's fatigue.
Furthermore, the series are noted for color rings embedded inside the box ends, which come in a range of colors including red, blue, yellow and orange as a trademark. This innovative, distinctive design has proved a great success since launched in 2007, for it allows users to identify which measurement unit (metric or imperial) of a wrench's size is in with incredible ease and efficiency, to say nothing of adding the additional charm to wrenches with the colorful embedded rings.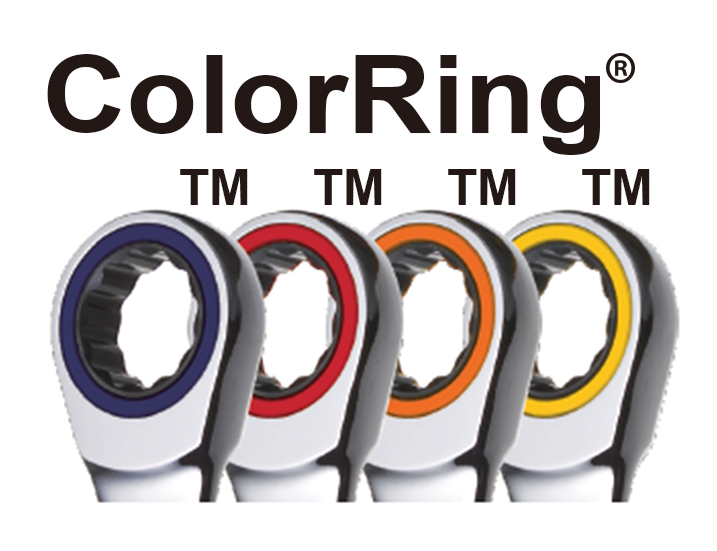 Great Quality and Strong R&D
Chang Loon places strong emphasis on product quality, and its ratchet wrenches boast a higher torque rating and stronger structure than those of competing models that meet international standards, such as ANSI and DIN. The firm also assures that its R&D projects will be successful by providing newly-developed hand tools to users on a trial basis and then, based on their feedback, rounding off their rough edges. This process is repeated until the tools are ready for launch. Despite costly, it allows the company to guarantee customers truly perfect products.
ProRatchet®
Chang Loon has also established its own brand "ProRatchet®", in addition to working as an OEM and ODM (original design manufacturer), and aimed to enable global hand tool users to experience in the high-profile products and value-added services as it has provided to customers.
Chang Loon Industrial Co., Ltd.
349 Maming Rd., Shioushuei Township, Changhua County, Taiwan 504
Tel: 886-4-768-8568
Fax: 886-4-768-8528
E-mail: proratchet@chltool.com
Website: www.chltool.com