Hyundai announced it had teamed up with Uber and would spend $1.5bn to build flying taxis, while Chinese upstart Byton showed how its 48-inch touch screen dashboard could be used for video conferencing, watching movies and tracking your fitness.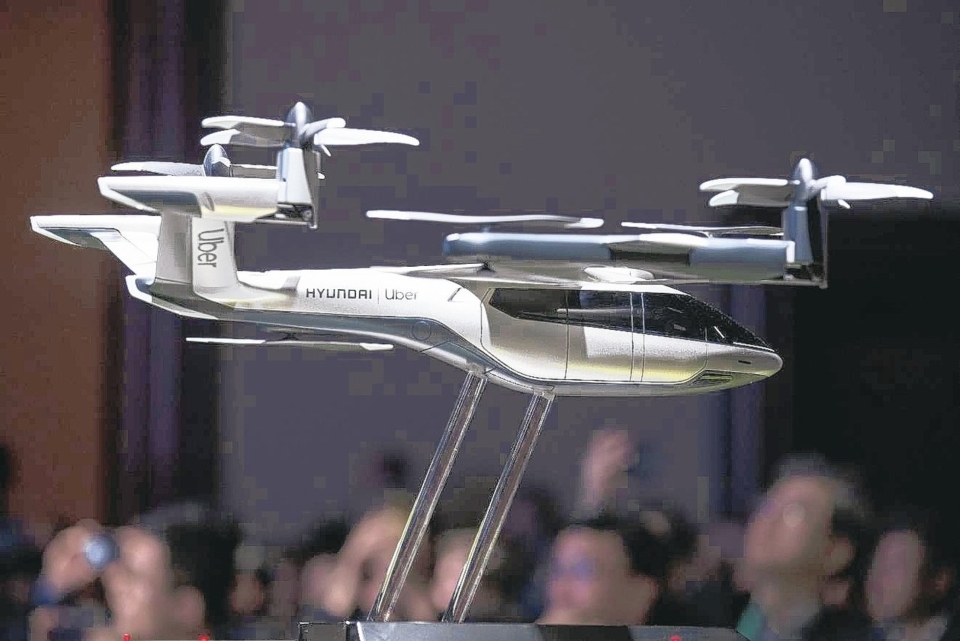 Hyundai and Uber team up to debut new flying taxis
Uber said Hyundai was the first carmaker to sign on to the project. Boeing subsidiary Aurora Flight Sciences is also a partner. The flying taxi is designed to take off and land vertically, with a range of 60 miles and a top speed of 180mph.
The two companies said they would conduct test flights this year, and hoped to start commercial operations within three years.
Uber sees the air service, one of the most futuristic aspects of its vision to become the "Amazon of transportation", as a way to get people out of privately owned cars and into its shared vehicle network. But the regulatory landscape for air taxis remains largely undefined.
For Hyundai, the future belongs to flying cars. It said it would team up with Uber, the ride-hailing app, to build electric self-driving air taxis for big cities.