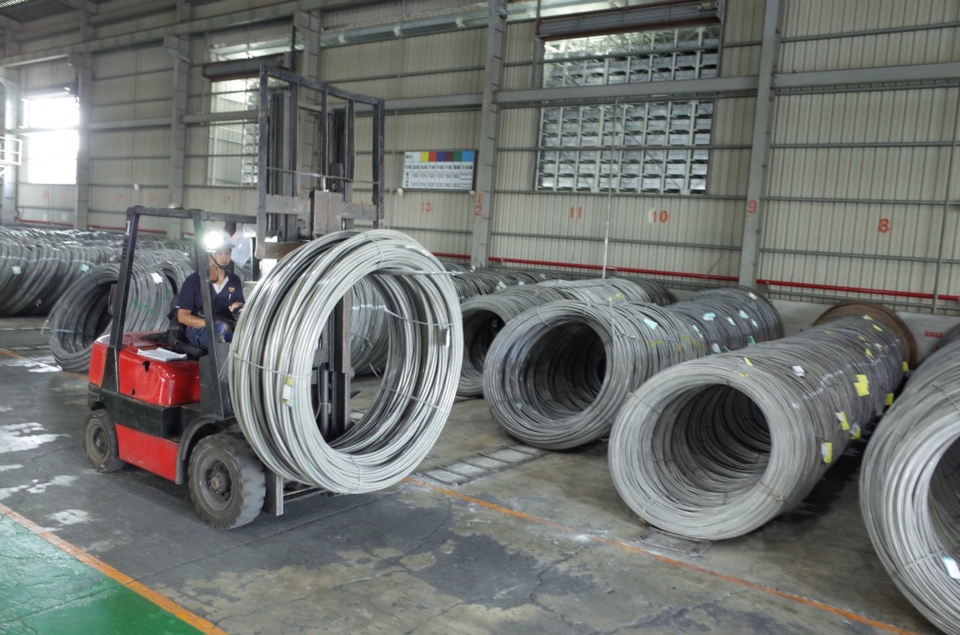 Photo courtesy of UDN.com
The statistics of main industries in Taiwan in the first 3 quarters of 2019 have been published. The first 3 quarters of 2019 saw decline in both volume and value of steel fastener export in Taiwan. This is mostly affected by two global incidents, one being the U.S./China trade war and the other being the regional trade conflict between Japan and South Korea.
As shown in the following table, Taiwan's steel fasteners are greatly affected by Chinese companies selling at low prices in places other than the U.S. because of their setback in sales there. The sales value of steel fasteners in Taiwan decreased rapidly. Although the U.S. has canceled the raise of tariff to 30% which would have been in effect on October 15, it has already had a serious effect on the whole Taiwan industries. The trade war has caused serious global economic slump to the critical point of recession. A new financial crisis bodes an alert that the trade war between the world's two largest economic entities have driven the world's economy to the edge of a breakdown.
Refer to Table 2 for a comparison chart of Taiwan's export values to multiple regions between the first 3 quarters of 2019 and the same period in 2018. The U.S. marked the highest sales growth for Taiwan in the first 3 quarters of 2019, followed by Japan. Exports to other regions were declining. Among them, China and Hong Kong marked the largest margin of decrease in both value and proportion. Europe, the 18 countries in New Southbound Policy, Latin America and other critical export destination for Taiwan all saw a decline.

Table 2
Taiwan fastener industry has gone through the global financial crisis and the electroplating pollutant crisis with its closely interconnected supply chain. The hardship made it grow stronger. In fact, Taiwan's raw material prices and electroplating costs are over 20% higher than its competitors, rendering the lost competitive edge of low-priced average fasteners in the market. Fortunately, as Taiwanese fastener companies works hard to upgrade and customize products, their actions are working in the mid-price fastener markets. With China working hard to catch up, Taiwanese companies should enhance development on their respective core capabilities, upgrade and transform themselves to invent higher-grade customized products such as automotive fasteners, or develop aerospace and medical-grade products to improve the added values of Taiwan fasteners. However, it will require development of customized products and transparency of product information in order to dive into high-end fasteners. Additionally, zero-defect quality is the key to entering the high-end market. The high-end fasteners required by the automotive and aerospace industries affect user safety and have very high requirement standards, so if fastener makers cannot improve and make their production flexible while ensuring production quality to gain the trust of high-end clients, they won't be able to enter the high-end products supply chain. From wire spheroidizing to forming, threading, heat treating, surface treating, packaging and delivery, every process of fastener production requires stringent quality control to ensure quality. Currently, part of the production process of Taiwan fasteners must rely on manned operations which makes it hard to achieve zero-defect rate. Therefore, it is crucial to achieve zero-defect rate with intelligent integration technology.
The Taiwanese government has put up various incentive policies and guarantee measures, so perhaps the fastener companies could consider investing more in Taiwan plants, connect new manufacturing equipment with intelligent manufacturing technology, set up new automated fastener manufacturing plants, and implement quality control. By doing so, Taiwanese fastener industry will be able to improve competitiveness and hopefully recreate the heyday of a Fastener Kingdom in the 21st century.