he Taiwan Machine Tool & Parts Association held a joint meeting of supervisors and supervisors . The meeting was optimistic about the outlook for the machine tool and component industry next year.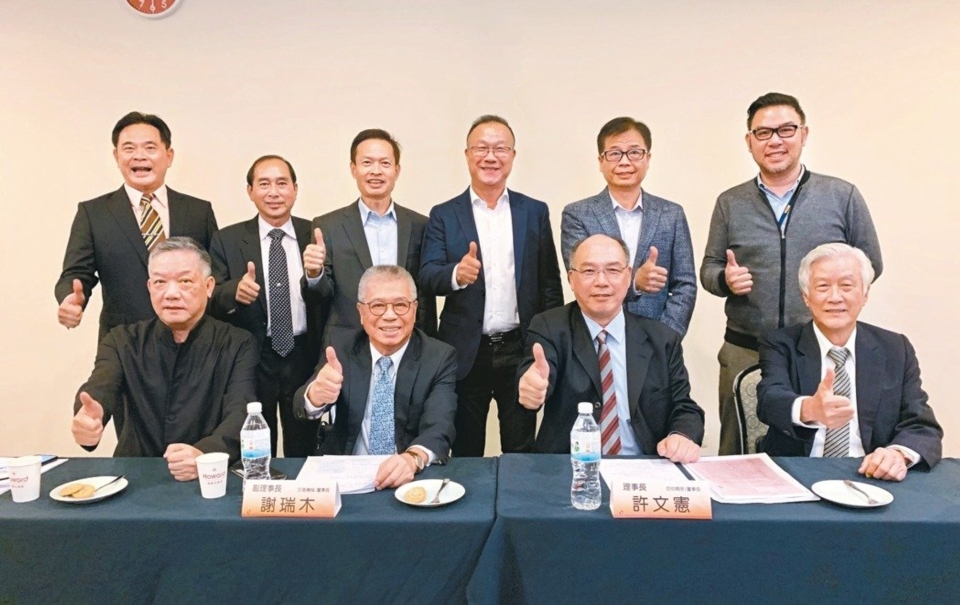 Xu Wenxian (the second from the right in the front row), the chairman of the Taiwan Machine Tool & Parts Association, and the supervisors believe that the next year`s performance can grow at least 10%. (Photo courtesy of UDN)
The joint board of supervisors and supervisors was chaired by Chairman Xu Wenxian. Industry representatives at the meeting believed that the global supply chain migration in 2020 was roughly finalized and the US-China trade disputes were gradually slowing down. Overall shipments are expected to increase by the end of the second quarter of next year , And heating up month by month.
Including Zhuo Yongcai, the president of the Bank of China Group, and Shen Guorong, the chairman of the Great Group, earlier said that the second production base effect derived from the US-China trade war and the rebound in the automotive industry will drive Taiwan's machinery and equipment industry to the end of the first quarter of next year You can see Chunyan, and the prosperity of the machine tool industry is gradually clear later in the second quarter. Cheng De Group Chairman Yang Dehua spoke at the meeting. The Group's recent orders can observe that the US and China markets have gradually recovered. He even thinks that the boom in the first quarter of next year may see a recovery.
Xu Wenxian pointed out that in the long run, the automotive industry, which accounts for nearly 50% of global machine tool consumption, has been driven by the development trend of EVs in recent years. Changes in the production process industry chain will affect machine tool products in the next five years. Development of types, business models and service types. In view of this, the participants hope that the government should instruct the legal person to work closely with the Machine Tool Association to further study related developments in order to develop and stabilize subsequent business opportunities.