Mini LED is regarded as a new generation of technology. Last year, Mini LED-based terminal products were successively unveiled. This year, Apple's new products introduced Mini LED. The industry revealed that other major customers have also actively promoted the duration of Mini LED applications and have not been affected by the new crown pneumonia influences.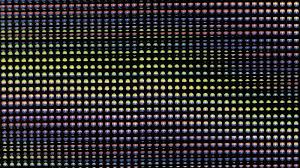 Due to decreased cost, there are high demands in Mini LED(Photo courtesy of CENS)
According to industry analysis, in recent years, the industry has actively developed Mini LED technology, which has made the cost of Mini LED in some product lines lower than OLED. Compared with traditional LED-backlit LCD screens, Mini LED-backlit LCD screens excel in lightness, brightness, etc., and can even compete with OLED screens. They can also control production costs. Through the design of area dimming, Can achieve the effect of high dynamic range (HDR).
It is reported that Apple is developing six new products using Mini LED screens; LED epitaxial plant leader Jingdian (2448) will be the leading beneficiary. Epistar said recently that in the fourth quarter of this year, Mini LED applications are estimated to account for 20% to 30% of Epistar 's blue-light production capacity. In the first half of next year, Taiwan 's production capacity will be converted to Mini LED to meet customer demand.