Founded in 1989, NAN LUN Industrial Co., Ltd. is a veteran specialist in the development and manufacturing of high-quality, high-precision universal joints. The company markets its products internationally under its own "TOYO" brand. Nan Lun says that all of its universal joints are made using the best materials and top-end equipment and that all processes, from materials sourcing, manufacturing, and processing to testing, inspection, and packaging, are conducted in-house at the company's Taiwanese factory.

All of the products are 100% "Made in Taiwan" to assure the utmost of quality and durability. Nan Lun's slogan, "The Best Price is Equal to the Best Quality" reflects the company's constant pursuit of better product quality and more reasonable prices through a long-term devotion to R&D work, efficiency improvement, and management enhancement.

In addition to universal joints, Nan Lun supplies other auto parts such as yokes, flanges, and driveshafts for popular Japanese, American, and European cars, trucks, agricultural machines, all-terrain vehicles (ATVs), and boats. Currently, the firm's monthly production capacity totals 200,000 pieces. The company says that it constantly develops new products and special production methods in order to meet demand and keep its leading competitive edge in the international market.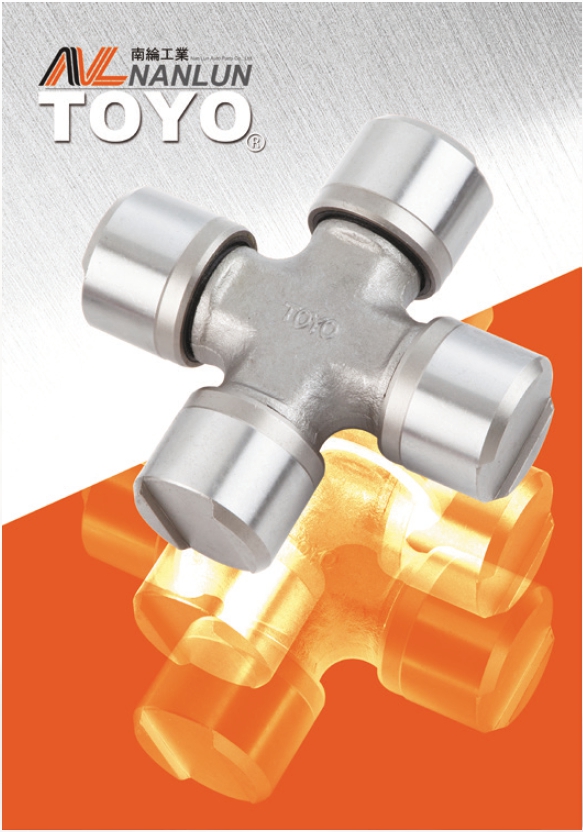 Nan Lun Industrial Co., Ltd
No. 68, Alley 1, Lane 135, Caohu Rd., Wufeng Dist., Taichung City, Taiwan
Tel: 886-4-2332-7437
Fax: 886-4-2332-7432
E-mail: nanlun168@gmail.com
Website: www.universal-joint.com.tw