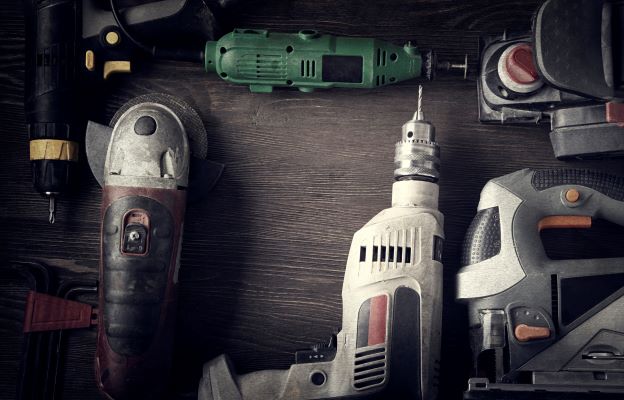 Taiwan`s Hand Tool Industry Seizes the Industry 4.0 Opportunities(Photo courtesy of UDN )
Taiwan's hand tool manufacturing industry ranked first in the world in terms of export value for 5 consecutive years from 1998 to 2002. In 2019, the export value reached as much as 3.7 billion USD. According to the international institution, Markets and Markets, the global electric tool market is estimated to grow from 31.8 billion USD in 2019 to 41.7 billion USD by 2024; a compound annual growth rate of 5.5%. Moreover, the market will benefit from increasing demand due to the growing infrastructure in emerging economies and the demand for electric tools in the manufacturing industry as a whole.
Walter Ye, the CEO of TAITRA, said that, "Technology highly influences market application. The combination of the two major technologies, IoT and AI, is expected to significantly contribute to huge amounts of intelligent applications and change a variety of industries gradually". Having been regarded as a traditional industry for a long time, the hand tool industry has recently combined new digital technologies with pre-existing industry techniques because of the impact of Industry 4.0. By developing innovative new products, the industry is striving to overcome its price competition dilemma and redefine its economic reality.
Global Hardware Industry Trends
According to technical research consulting firm TechNavio, the global hand tool market will have reached US$125.5 billion in scale by 2022. Over 50% of this is taken up by the North American and Europe markets, home of the world's largest hand tool import and export countries, with vibrant DIY cultures.
Germany is an important export expansion market for Taiwan's hardware hand tools and DIY applications. According to the Taiwan External Trade Development Council's iTrade platform, Germany is Taiwan's third largest export market in this sector. In 2017, the output value of Taiwan's exports to Germany reached US$218 million, an increase of 4.8%, second only to the United States and China. In addition, Germany is also Taiwan's second largest export market of fasteners. In 2017, fasteners exported to Germany accounted for about 9.5% of the island's total export value, amounting to nearly US$400 million, or US$2.6 per kilogram, and a 10.5% increase in average unit price compared to the previous year. German products with Taiwanese fasteners have long held leading positions in the global automotive, healthcare, and machinery and equipment manufacturing industries, an indication of Taiwan's importance in Germany's fastener market.