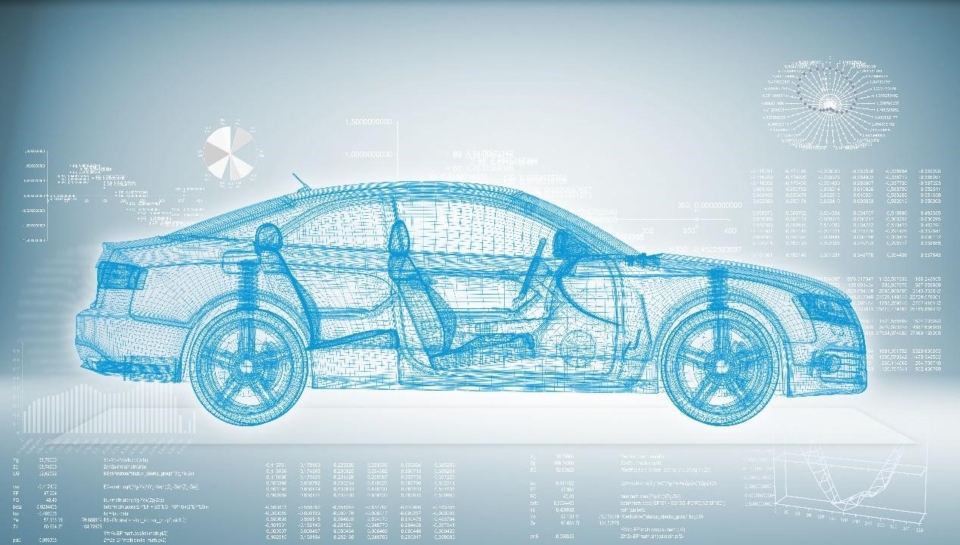 Photo courtesy of CENS
The application of in-car electronics has increased with the digitalization of automotive products. In addition to the gradual popularization of audio and navigation accessories, touch screens and digital dashboards have also appeared in great numbers. With a long-standing leading position in the electronics industry, Taiwan also sees new opportunities to enter the automotive supply chain. However, there are fundamental differences on product design and industry culture between automotive and electronics industries. The different product cycles and susceptibility to self-centered thinking may result in the electronics industry's entrance into the automotive supply chain did not go as smoothly as expected. In spite of its competitiveness, Taiwan's electronics industry struggles to seize a key position in the automotive industry supply chain's automotive electronics system.
An Upcoming Automotive Industry Reshuffle by Electric and Self-Driving Vehicles
Nevertheless, this industrial layout is undergoing a change—a fundamental transformation that is driven by the greatest power innovation in the past century of automotive development. Moreover, climate change and increasingly more stringent vehicle emission standards around the world have led countries to establish a retirement timeline for traditional internal combustion engine power, forcing the automotive industry to turn towards the trend of electrification. Although the changes will not occur immediately, the timetables of some countries expect to fully transform their automotive industry within a decade. This means the internal combustion engine power will no longer dominate the automotive industry by default, or with technologies like turbocharging, and gas-electric hybridization; these technologies will be made irrelevant despite over a century of development.
The rise of electric vehicles allows traditional automobile manufacturers specialized in internal combustion engine power technology and other companies interested in entering the automotive industry to stand on the same starting line, because the electronic vehicle technology is a new start for all these parties. In other words, the core technology in automotive industry will quickly shift from the original emphasis on mechanics to electronic, electrical, and information-related areas such as electric motors, batteries, and electrical control techniques. Meanwhile, the omission of more complex designs and structures in previous internal combustion engines and relevant transmission structures will simplify the power and transmission systems in future vehicles. In comparison to traditional internal combustion engine vehicles, electric vehicles have a simpler, more flexible structure and design with lower entry criteria for companies to enter automobile manufacturing. As a new brand in the automotive industry, Tesla sets a successful example that proves the old school development of internal combustion engine power, is not necessary to enter the automotive industry at this time of transformative period. As an alternative, consumer satisfaction can be quickly obtained by directly targeting the future electric vehicle market and applying ideas from the electronics industry.
An Opportunity for Taiwan to Form a National Electric Vehicle Team
With the successful example of Tesla, the core technology in automotive industry has transitioned from an emphasis on mechanics to electronic and electrical-related areas. As the autopilot system becomes more widespread in the future, the entertainment system will also be a key focus at automotive shows. Under such a background, Taiwan finally has an opportunity to compete and catch up with Europe and the United States on an equal footing, despite previous challenges with entering the automotive industry's core supply chain and developing a self-owned brand. Take electric motors, a necessary component of electric vehicles, as an example: Taiwan has formed a complete supply chain from upstream raw material production to midstream motor design and downstream motor manufacture. Some companies are also committed to the research and development of electric vehicle power systems, finding solutions for automotive product electrification. In close relation to electric vehicles, currently the electric machinery industry is also one of the trillion dollar industries in Taiwan with a complete supply chain already in place. It can be said that Taiwan already has the foundation for electric vehicle development. Furthermore, the prevalence of mobile devices like smart phones, combined with the gradual introduction of autopilot supplementary systems, is sure to become another highlight of the future automotive industry. Vehicles will no longer serve as just a means of transport from Point A to Point B, but a simple space to enjoy the pleasure and comfort of driving. The necessary components of the autopilot system such as camera lenses, sensors, relevant processors, and even entertainment systems during the transport process are exactly the expertise of Taiwan's current electronic information and communication technology industries. This encompasses Taiwan's advantageous industries across photoelectricity, semiconductors, and panels. In particular, the electronics industry in Taiwan is not only accustomed to short product cycles, but it is also highly sensitive to the market with quick responses. This will be an advantage in the future automotive market where in-car entertainment is more important as autopilot becomes prevalent.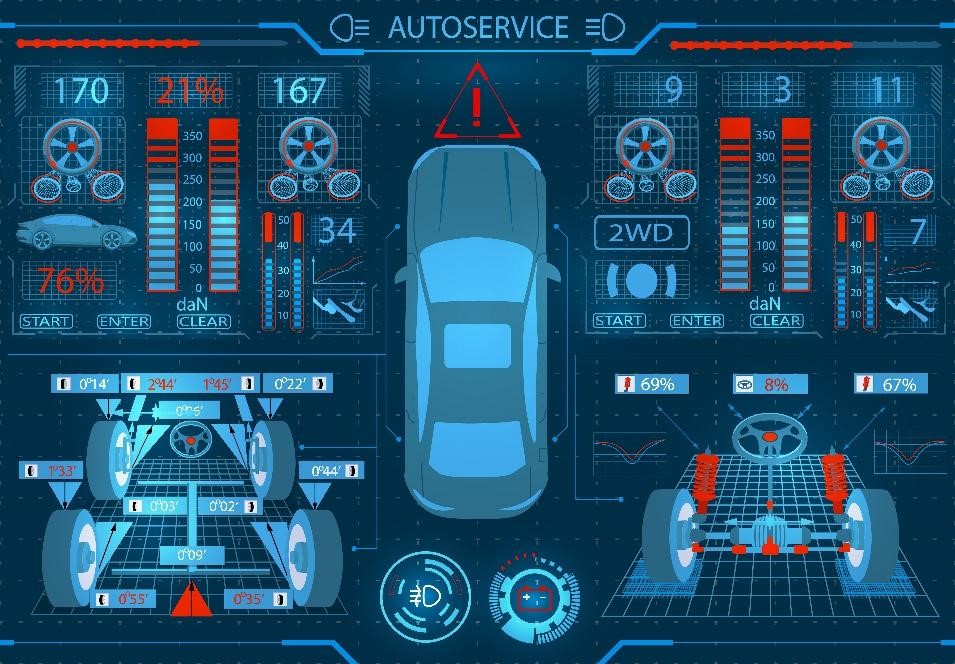 Taiwan has a fairly mature electric motor supply chain in addition to relevant technologies. (Photo courtesy of CENS)
Further Autopilot Tech Will Prompt Second Wave of Changes in Auto Industry
Unfortunately, despite the continuous attempts of Taiwanese brands to enter the automotive industry and develop self-owned Made-in-Taiwan vehicle brands, there has been a lack of key influence to integrate upstream and downstream supply chains, or leverage Taiwan's advantageous industries. Perhaps this can be an opportunity for Taiwan to gain a share in the future automotive market if the government could foster cross industry collaboration and integrate relevant industry chains at this moment of development, in a similar fashion to how the South Korea government supported Hyundai Group, China's development of the new energy vehicle industry, and the way Taiwan formed the "national face mask team" amid the COVID-19 pandemic.
According to research by the Taiwanese government and corporate bodies, connected vehicles and self-driving vehicles are related to 5G and AIoT technology development and also serve as an example of 5G innovative vertical application. As a result, many companies in Taiwan's semiconductor and information and communication technology (ICT) industries hope to enter the high added-value, long life cycle automobile and electric vehicle markets. These companies are from traditional areas of consumer electronics, communication, and computers, collaborating with major chip makers like NXP, Renesas Electronics, Texas Instruments (TI), and Xilinx on the international stage.
On November 30, 2018, the Unmanned Vehicles Technology Innovative Experimentation Act was passed on third reading in Taiwan to provide industrial, academic, and research organizations with a sandbox environment to conduct different kinds of innovative experiments on autopilot technologies, services, and business models in an open space. The Ministry of Science and Technology (MOST) has found that the emergence of self-driving vehicles has broken the closed and integrated industrial structure of traditional automobiles. It is a whole new blue ocean market that attracts many Taiwanese companies to invest in the development of automotive IC, telematics, and automotive electronics products. MOST is also subsidizing Taiwanese scholars and teams for LiDAR research and development in hopes of effectively reducing the cost. However, no breakthrough results have been reported so far.
Traffic intellectualization is the next big trend of the future, and self-driving vehicles are the key technology to achieve intelligent traffic. According to estimates by Frost Market Research, about 25% of the world's new vehicles will be self-driving vehicles by 2025. Boston Consulting Group (BCG) also believes that the self-driving vehicle market output value will reach approximately USD $42 billion by 2025; new vehicles with self-driving capabilities will account for about 25% of the sales volume by 2035. The IEK Consulting of the Industrial Technology Research Institute predicts the output value of Taiwan's automotive electronics to exceed NTD $270 billion by 2020. Given the active development of intelligent and self-driving vehicles in Taiwan's automotive industry, the process of finding special values and positions through user needs and seizing market opportunities in this emerging industry, are important issues for the government, general public, and technology industry to consider.