In addition to the rapid development of electric vehicles in the global automotive industry, self-driving cars are also rapidly becoming a growing contender. Previously, the United States used self-driving cars to deliver the test samples of COVID-19, an indication of future self-driving applications. Taiwan has joined hands with Kingwaytek Technology Co., through the "Unmanned Vehicles Technology Innovative Experimentation program" under the Ministry of Economic Affairs, obtaining the first test license to begin self-driving sandbox operations, and kicked off a commercial operation along the sightseeing routes of Lukang Township, Changhua County for one year starting on March 20, 2020. The plan is to integrate WinBus into Lukang Township and sightseeing factories near the coast, with expectations to become a popular tourist attraction.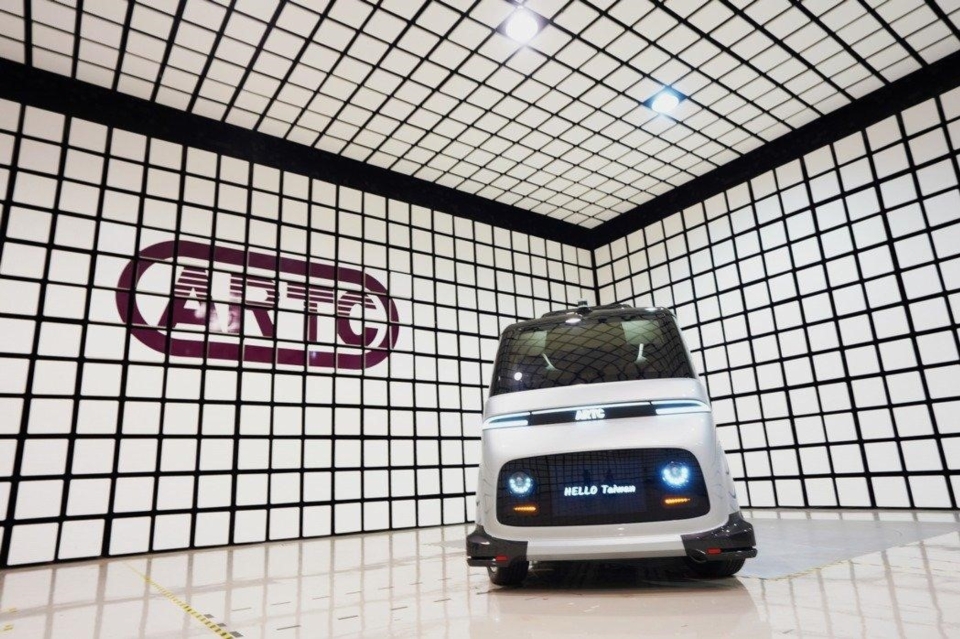 ARTC Unveils Taiwan's 1st Homegrown Self-driving Electric Minibus (Photo courtesy of ARTC)
The WinBus self-driving electric minibus, anthropomorphic expression on the front, has been running on the roads of the Changhua Coastal Industrial Park for nearly half a month. As a project kicked off in 2019, the Made-in-Taiwan (MIT) minibus is an integration of more than 20 suppliers in the local supply chain, including chassis, powertrain, battery, body, and key systems for sensing, decision-making, network connection, etc. This minibus can boast that it is completely designed by Taiwanese suppliers from scratch. As for its first phase mission in 2020, ARTC is working with Kingwaytek Technology, Chunghwa Telecom, and Acer ITS to offer shuttle-transport services along a 12.3 km route, starting from the Changhua Coastal Industrial Park to Lukang. There are plans, to implement 12 suitable testing scenarios for the sightseeing spots of Lukang and the shuttle service between the suburbs and urban areas. In the future, WinBus's ability to drive between scenic spots in Lukang will be verified through ADAS, smart road facilities, and back-end operation management platform.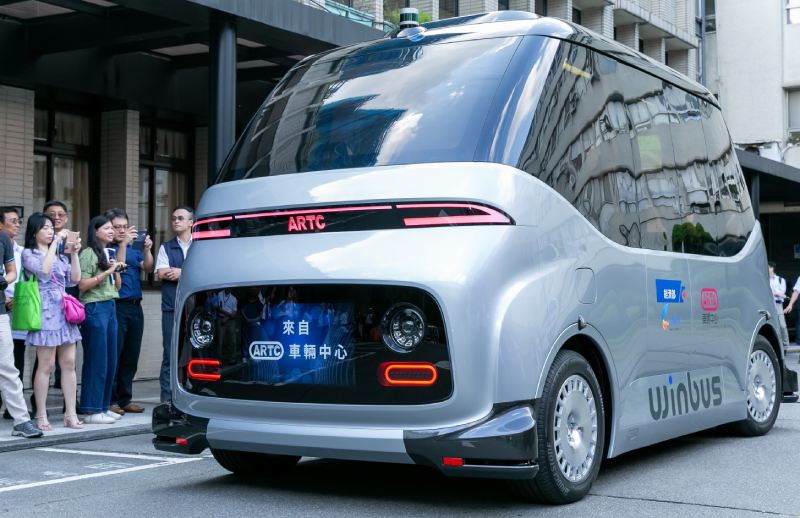 The WinBus, Taiwan's first homegrown pure-electric, self-driving minibus. (Photo courtesy of ARTC)
Wang Zheng-jian, general manager of the ARTC, said that the process of technical research and development to the realization of industrialization a product, "actual verification" is one of the key components, which is significantly beneficial to foster improvement for the industrial economy, system development, and service synergy. With the support as a Tech project under the Ministry of Economic Affair's Technology Department, the ARTC has completed the design and creation of WinBus along with Kingwaytek Technology and other manufacturers, becoming the first case under "the Unmanned Vehicles Technology Innovative Experimentation Act." The entirety of the project is also closely following the government's "self-driving car demonstration operation plan," with service and commercial verification as progress indicators and the final" goal of eventual real road operation. Combining with the needs of local governments, the industry at the helm of the operation, and legal persons to provide support, and the demand to develop innovative operation service models, these factors are set to accelerate the development of the self-driving car industry. Also, the aforementioned programs are not only to assist the industry to establish service solutions in self-driving cars, but even see the eventual expansion to overseas markets.
WinBus is Taiwan's first domestically-made self-driving, pure electric minibus, designed by ARTC from the scratch and an integration of over 20 suppliers in the local supply chain. These suppliers, contributed to its chassis, powertrain, battery, body, and key systems for sensing, decision-making, and network connection. WinBus is free of a steering wheel, brake, and accelerator pedal. It is equipped with the functionality of dual-axis steering and dual-axis drive, which are suitable for self-driving capabilities in rural mountainous areas with narrow roads, short travel distance, and low traffic volume. Also, WinBus has a high-precision positioning system, AI sensor fusion identification system, and smart decision-making control system under its hood. Equipped with a 32-layers Lidar, 77GHz radar, and 360-degree all-around blindspot-free identification system, WinBus is able to reach SAE Level 4 to collect driving environment information, and the capability of identifying pedestrians and vehicles during day and night.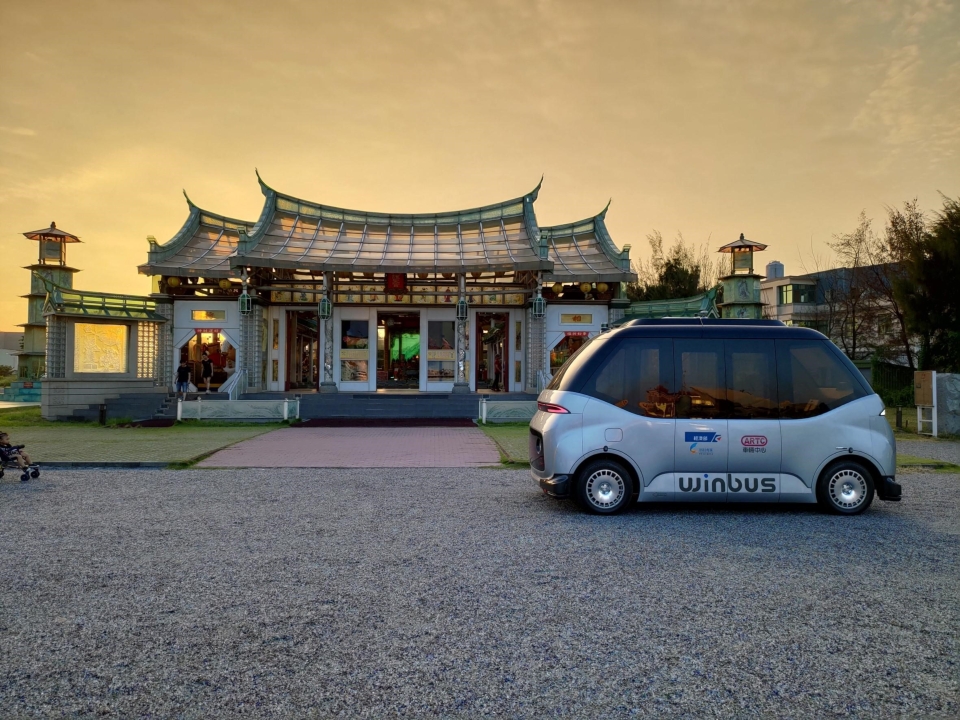 WinBus trial run in LuKang- the first approved case of Unmanned Vehicles Technology Innovative Experimentation Act (Photo courtesy of ARTC)