Charlie & Brother Enterprise has been a prime provider of heavy-duty trucks and golf carts spare parts and accessories in the overseas markets for over 20 years.

The firm offers a range of golf cart spare parts and accessories, such as the E-Z-Go, club car and Yamaha. They also created an innovative LED headlight and turn signal switch, which are suitable additions for golf carts.

The features include:

.High and low beam sectional reflectors light panel

.Unique headlamp designed to allow users to replace the individual damaged LED

.Headlamp lens are treated with UV coating to prevent scratches and scuffing

.The uniquely designed Signal Switch Control is incorporated headlamps (high beam and low beam lights), left and right signals and hazard lights

.Serves as a perfect match for the head light and turn signal switch with wire harness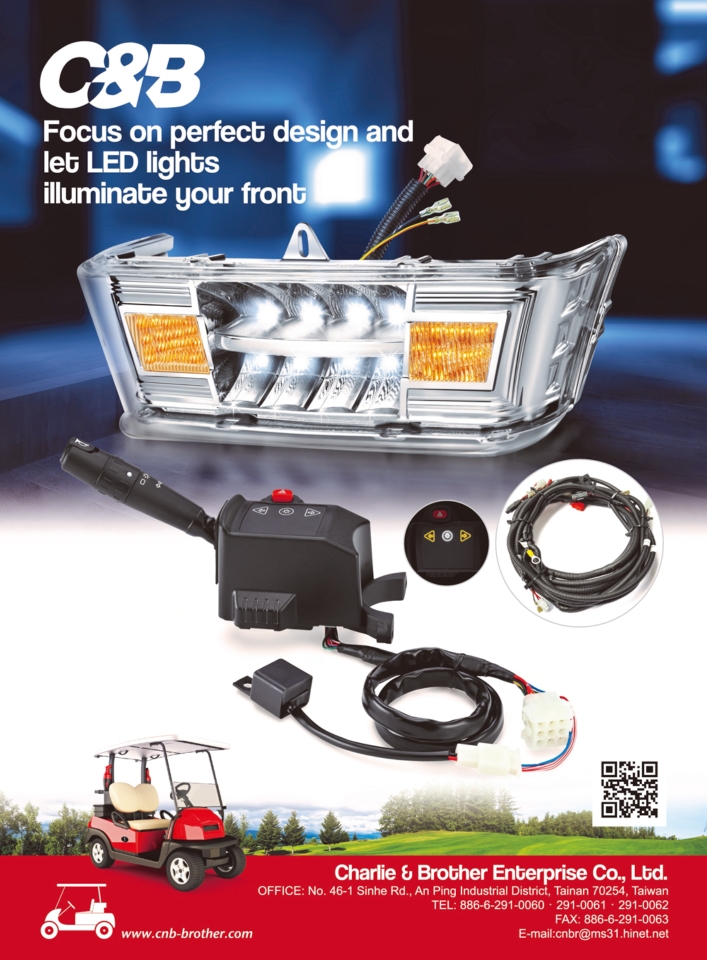 CHARLIE & BROTHER ENTERPRISE CO., LTD.
No. 46-1, Sinhe Rd, An Ping Industrial District, Tainan 70254, Taiwan
Tel: 886-6-291-0060~2
Fax: 886-6-291-0063
E-mail: cnbr@ms31.hinet.net
Web: www.cnb-brother.com