SPR Balance Bar Front Strut Bar, Anti-roll Bars (Sway Bar), Structural Brakes, Car Braces, Reinforcement Parts and Niobium Alloy Products
TSO Racing Co., Ltd. focuses on manufacturing automotive tuning parts by employing leading technology and advanced materials in pursuit of safety, such as designing and making the balance bar front strut bar, anti-roll bars (sway bar), structural brakes, car braces, reinforcement parts, and various spare parts.

The firm markets its products worldwide under the brand "SPR," and accepts OEM and ODM orders as well.

SPR has always insisted on the highest standard of designs and manufacturing processes. For example, SPR's anti-roll bars are forged and integrally formed. Also, its car braces are connected through screws to reduce the structural damage caused by welding. To ensure optimal quality and performance, SPR's products are made of niobium alloy.

After CNC machining, not only the product boasts a slick and beautiful design, the process also reduces the overall weight. For instance, SPR's niobium alloy products can reduce the weight of the wheel by 1kg, which is equivalent to reducing the weight of a car by 15kg. This allows the car to travel longer distances reduce the energy consumption.

For small and niche customization requirements, SPR is willing to take the challenge and advance technical expertise.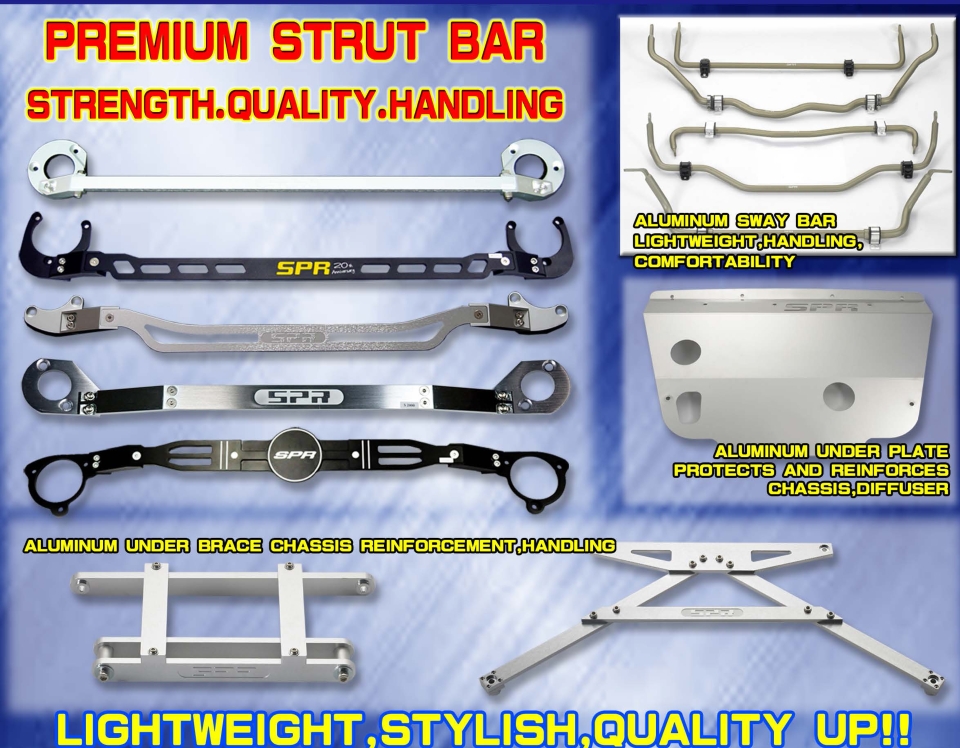 TSO RACING CO., LTD.
No. 429, Jianguo Rd., Yinke Dist., New Taipei City, Taiwan 23943
Tel: 886-2-2677-5998
Fax: 886-2-2679-8388
E-Mail:spr@ms16.hinet.net
Website: www.sprracing.com.tw